Categories >
Construction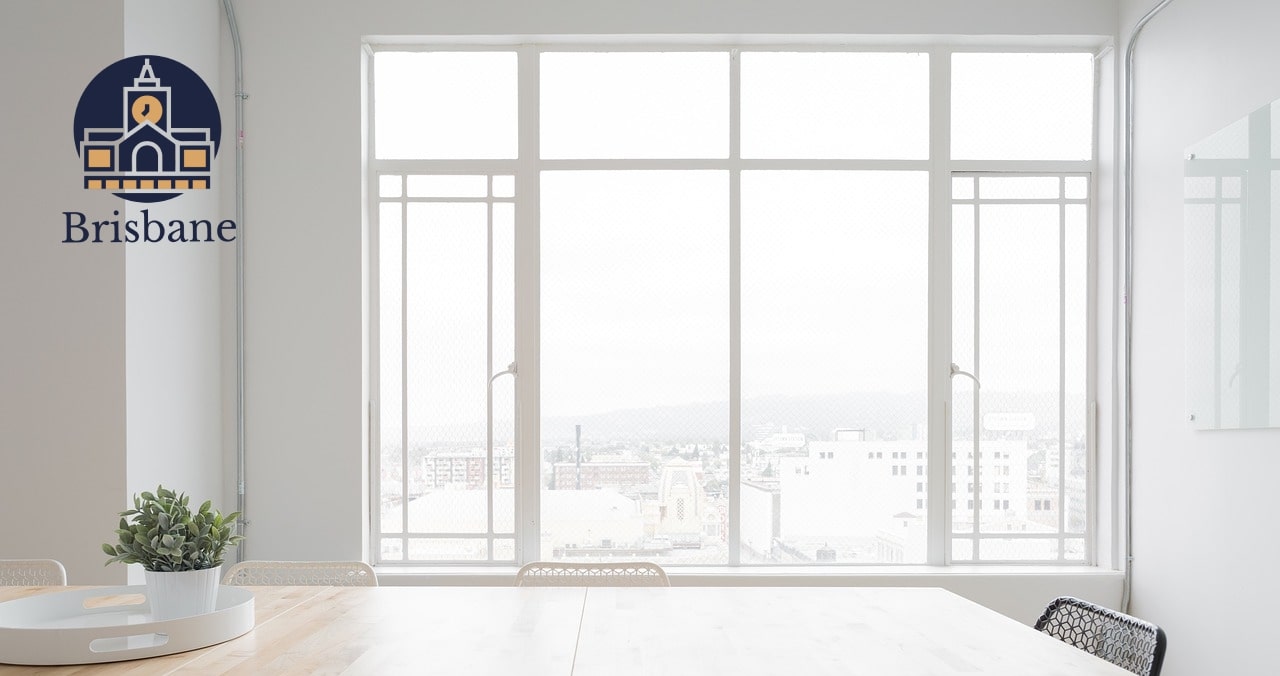 Top 6 Window Replacement Companies in Brisbane
How We Picked the Top Window Replacement Companies Brisbane
1. Streamline Windows
Website: http://www.streamlinewindows.com.au/
Address: 87 Spine St, Sumner QLD 4074, Australia
Contact Details: (61) 7 3112 4076
Operating Hours: Monday – Friday: 7:00 AM – 4:00 PM
| | |
| --- | --- |
| Google reviews score | 4.7/5 |
| Total Reviews | 4.25/5 |
| Score consistency | 4.5/5 |
| | |
| --- | --- |
| Product List | 4.75/5 |
| Reputation | 4.75/5 |
| Cost | 4.75/5 |
| Timeline | 4.25/5 |
Smooth communication between company and client
Fast installation
Estimated quote can be far from actual quote
Tendency to not meet the deadline during peak months
What we, and other clients, like most about Streamline Windows is the smooth communication between the company and the client. From the moment you book its services until the end of the contract, the company makes sure you know what's happening.
We like that the installers are very professional and courteous. We noticed that they're very meticulous with how they handle the installation because the job's always done neatly and flawlessly.
You might also be interested to know that Streamline Windows can adjust to your budget. Just let the company know your needs, and it'll give you the highest quality products it can give you that's in line with your budget
However, we feel it's fair to let you know this company can't meet the deadlines during peak months. While it's understandable, it still causes delay which might be bothersome for some.
However, during regular days, the company works really fast. Most clients we've spoken to experienced getting their windows done three weeks earlier than what's promised.
It's probably also worth noting that the initial estimated quote when you call might be far from the actual quote. So when you do the budgeting, you might want to give a little leeway.
2. Glass Now Brisbane
Website: https://brisbane.glassnow.com.au/
Address: Brisbane, Australia
Contact Details: (61) 7 3399 9424; 24-Hr Hotline: 1800 686 693
Operating Hours: Monday – Friday: 7:30 AM – 4:30 PM
| | |
| --- | --- |
| Google reviews score | 4.9/5 |
| Total Reviews | 5/5 |
| Score consistency | 4.9/5 |
| | |
| --- | --- |
| Product List | 4.75/5 |
| Reputation | 4.75/5 |
| Cost | 5/5 |
| Timeline | 4.5/5 |
Accepts urgent projects
Affordable rates
Late callbacks even through the 24-Hr hotline number
Delays in delivery of the windows
If you have urgent window replacement calls, Glass Now Brisbane should be on your list. The company accepts urgent projects and delivers and installs your windows during the promised deadlines.
In fact, when you call the company for emergencies, it immediately sends out an installer to your home to replace your windows. Since windows are a form of security, Glass now makes sure to install yours as soon as you need them.
There are times you can expect delays, but this is mostly due to location and traffic. What you'll appreciate though is that even if this happens, the installers are still able to put up your windows on time.
We also like that the installers are available during the weekends. So if you find yourself needing an emergency installation on a Saturday or Sunday, Glass Now can cater to you.
Just a little warning though—while the company has a 24-hour hotline, it's difficult to reach it at times. A staff member will definitely call back, but you can expect a little delay.
Another thing we appreciated is how cheap Glass Now's products and services are! Most clients have had their windows replaced for almost half the price of other companies for the same quality.
3. O'Brien Glass® Brisbane
Website: https://www.obrien.com.au/
Address: 82 Westcombe St, Darra QLD 4076, Australia
Contact Details: (61) 1800 719 644
Operating Hours: Monday – Sunday: Open 24 Hours
| | |
| --- | --- |
| Google reviews score | 4.5/5 |
| Total Reviews | 4.75/5 |
| Score consistency | 4.6/5 |
| | |
| --- | --- |
| Product List | 4.75/5 |
| Reputation | 4.5/5 |
| Cost | 4.25/5 |
| Timeline | 5/5 |
Punctual installers
Adds extra products or services with no additional cost
Staff answering inquiries has a tendency to mix up sizes for quotations
Pricey
Customers keep coming back to O'Brien Glass® Brisbane not just because of its topgrade products and services, but also because of its installers. They're skilled and well trained to deal with customers.
The installer assigned to you is always punctual and does the job the moment he arrives at your house. This is the reason why most of the time, the installer finishes the installation of your window hours earlier than they're supposed to finish.
We also appreciated how the installers gave advice on how to take care of the newly installed glass so it'll last long. Sometimes, they even add extra protection like lubricant solution to frames without the extra cost!
Moreover, they clean up all the shattered glass well as if no installation has happened.
Sometimes though, there's a tendency for the staff to mix up the sizes for quotations. This usually leads to recomputation and additional cost, which sometimes annoys clients because they're not prepared for the extra payment.
O'Brien Glass® Brisbane is also pricier than some window replacement companies. However, with the professionalism and the quality of the installation and the product, the slightly higher rates are probably worth splurging on.
4. Simon's Glass
Website: https://simonsglass.com.au/
Address: Briants Road Shailer Park, QLD, Australia 4128
Contact Details: (61) 429 604 553
Operating Hours: Monday – Friday: 7:00 AM – 6:00 PM
| | |
| --- | --- |
| Google reviews score | 4.9/5 |
| Facebook reviews score | 4.9/5 |
| Total Reviews | 4.5/5 |
| Score consistency | 4.7/5 |
| | |
| --- | --- |
| Product List | 5/5 |
| Reputation | 4.75/5 |
| Cost | 4.75/5 |
| Timeline | 5/5 |
24/7 hour emergency repair service is available
Resourceful installers
Website and sns accounts need to be updated for information
No response to inquiries via email or contact form
Simon's Glass has a 24/7 emergency repair service, perfect for immediate repairs or replacements. The company's very responsive via phone so all you have to do is call to have a staff member replace your broken windows.
The installers come on time, sometimes even earlier! You'll be surprised at how fast they replace your windows– they don't waste any time and get the job done as soon as possible.
The workmanship's incredible too! Even though they work fast,the end product is always of high quality and doesn't look like it's done in minutes.
Clients we've spoken to also appreciated the resourcefulness of its installers. Simon's installers make do with what's available, and still finish the job on time.
We also like that this company can accommodate you during public holidays. They have most of their installers available so you don't have to worry about unavailability for your emergency repair service needs.
The only thing that we think the company needs to improve on is its communication. Clients will appreciate a fast response to their online inquiries, especially if they're not keen on using the phone.
This company should also probably need to update the information in their website as well as their sns accounts. Clients are quite techie nowadays and rely on sns for information.
5. North Brisbane Glass
Website: https://www.northbrisbaneglass.com.au/
Address: Brisbane, Australia
Contact Details: (61) 431 360 151
Operating Hours: Monday – Tuesday: 9:00 AM – 5:00 PM; Wednesday – Friday: 8:00 AM – 5:00 PM; Saturday: 8:00 AM – 1:00 PM
| | |
| --- | --- |
| Google reviews score | 4.6/5 |
| Facebook reviews score | 4.8/5 |
| Total Reviews | 4.25/5 |
| Score consistency | 4.5/5 |
| | |
| --- | --- |
| Product List | 4.5/5 |
| Reputation | 4.5/5 |
| Cost | 4.5/5 |
| Timeline | 4.5/5 |
Gives options that fit budget
No upselling
Installers don't clean up after the service
Mediocre after-sales service
North Brisbane Glass is quite famous around the area for its affordable repair and installation rates. But what makes the clients keep coming back is its honesty and transparency.
While some companies will try to sell more expensive products to you, North Brisbane does the opposite and gives you options that might fit your budget.
Just provide what you need and the specifications of your window, and the company will provide several choices of window types which you can choose from. This gives you more leeway in terms of budget!
North Brisbane's installers are also known to be prompt and quick. You'll appreciate how they always arrive and finish on time.
What might throw you off though is that some installers don't clean up after they've put up your windows. This can be quite a hassle to the customer and also hazardous especially because it involves glass shards.
You probably also won't appreciate the company's after-sales services. North Brisbane Glass is always willing to rectify the mistakes if it's their fault, but you need to consistently follow up or else you won't hear back from them for a long time.
6. Glass Guru

Website: https://www.glassguru.com.au/
Address: 12 Akora St, Macgregor QLD 4109, Australia
Contact Details: 0408 743 981
Operating Hours:
Monday – Thursday: 8:00 AM – 5:00 PM
Friday: 8:00 AM – 1:00 PM
Saturday: 8:00 AM – 4:00 PM
| | |
| --- | --- |
| Google reviews score | 4.9/5 |
| Facebook reviews score | 4.9/5 |
| Total Reviews | 4.9/5 |
| Score consistency | 5/5 |
| | |
| --- | --- |
| Product List | 4.5/5 |
| Reputation | 5/5 |
| Cost | 4.5/5 |
| Timeline | 4.5/5 |
Expertise and experience
Quality assurance
Guaranteed workmanship
Licensed and insured
Emergency services
Personalized services
Website design can be improved
Glass Guru boasts years of expertise in replacing broken windows and doors. Their experience in the field positions them as a trusted local expert for all glazing requirements.
The company emphasizes exceptional quality and service, backed by positive testimonials from over 200 satisfied customers. Genuine 5-star Google reviews add credibility, signaling a commitment to customer satisfaction.
Glass Guru stands behind its work, offering a full guarantee for all onsite glass replacement services and window renovations in Brisbane and Ipswich. This commitment to quality workmanship adds a layer of assurance for customers.
Customers can have peace of mind knowing that Glass Guru is licensed and insured for onsite glazing services. This reflects professionalism and a commitment to meeting regulatory standards.
Glass Guru addresses urgent needs with emergency window repair services. Their prompt response to shattered door repairs and quick window glass replacement quotations cater to customers in need of immediate assistance.
The claim to be a "personal glass installation expert" suggests a focus on personalized service, which can be appealing to customers looking for tailored solutions.
One area that could use improvement is the design of Glass Guru's website. A more user-friendly and aesthetically pleasing website could enhance the overall customer experience and better showcase their services.
FAQs Window Replacement in Australia
---
Other than for safety, windows make a house look more homey and aesthetic; however, they're also incredibly fragile. Having a list of reliable window replacement services you can call immediately minimizes inconveniences a broken window will cost you.
---