Categories >
Guides and Tips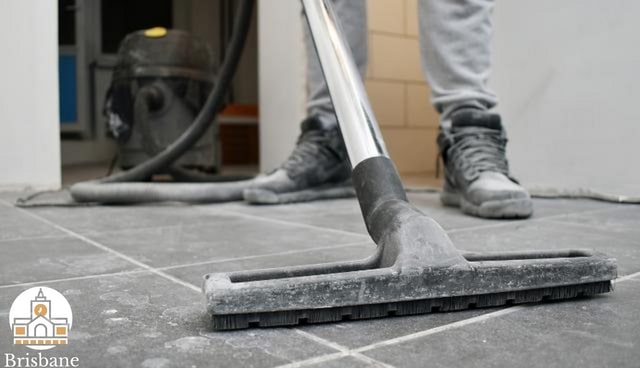 What Is After-Builders Clean?
When construction or renovations like painting or regular repairs are done in a property, it is expected to result in debris such as broken nails, chipped paint, metal pieces, and fine dust scattered all over the place.
What After-Builders Cleaning Is
Some stubborn stains may be harder to remove through regular cleaning like sweeping and mopping the floor. Hence, an after-builders clean is required following the completion of any renovation or construction project.
Though construction companies don't normally include this as part of their services, hiring a professional cleaning company can help in removing excessive dust and debris in the area.
After Builder Cleaning vs Domestic Cleaning: What's the Difference?
Before we dive into all the details, knowing the difference between an after-builder cleaning and regular domestic cleaning is essential.
Firstly, in Brisbane, both after-builder cleaners and domestic cleaners need to be certified and licensed professionals to perform their tasks.

Now, a domestic clean is one that you're familiar with – it's a lighter process, typically done on household properties.

After builder cleaning, on the other hand, involves a thorough cleaning of a property once a construction or renovation project has been completed. It's sometimes referred to as post-construction cleaning.
After-builder cleaning is a bigger job and usually requires more time, tools and equipment. Not only will they be cleaning more stubborn stains and debris, but they will also be removing any leftovers from walls or flooring such as dust and plaster.
Who performs the after-builders cleaning?
Traditionally, after-builders cleaning was done by the actual builders. When the demand for home improvements and constructions soared higher, builders started to hire subcontractors to help them with the increased workload.
To prevent any mediocre work, most renovation and building companies hire a professional cleaning company to ensure a thorough sweep in the area. This also involves cleaning the porch, kitchen counters, windows, window frames, and doors.
Stages of After-Builders Cleaning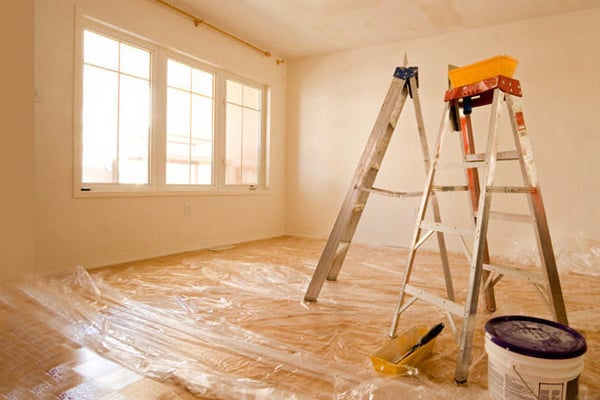 So, what really is involved in after-builders cleaning? There are actually two types of after-builders cleaning, which are done at different stages of the renovation or construction project.
1. Initial Clean
This stage is normally done in the middle of the construction or renovation period. The initial clean involves removing of dust, some dirt, trash, or even tiny scrap materials from various parts of the site.
The initial clean is normally performed to help the builders or tradesmen clear out the area to proceed with their work. In most cases, the floor has to be cleared with all the debris before installing new floors or tiles.
Most builders also do the initial clean before a client inspects a property, ensuring that possible trade effects can be inspected before proceeding to the succeeding construction stages.
2. Final Clean
The final clean, also known as a handover clean, involves a complete and thorough cleaning of the worksite before the actual project handover to the client.
Since this is the final stage, builders are expected to spot and correct certain trade defects before cleaning the entire area.
These tradesmen should be able to remove paint drops and marks on the flooring and on the light switches, straighten out grout lines, and even double how the tiles have been installed.
This stage is also expected to last longer than the initial stage due to the high attention to detail it requires. Aside from the thorough inspection of the quality of workmanship, a detailed cleaning will also be done by the after-builders cleaners.
Cleaners are expected to wipe the doors and windows, including the window panes and skirting to ensure that dirt and stains will be removed.
They are also tasked to polish the cupboards and wooden doors. Light switches and sockets should also be checked for possible dust clogs.
The bathroom requires thorough attention as any cleaning mishap could lead to clogging. Professional after-builders cleaners should not try to wash leftover debris from the bathroom drain to avoid it from clogging.
Once all walls, ceilings, doors, and windows have been inspected and tidied up, the cleaners will then proceed to cleaning and polishing the entire flooring.
In general, it is also  important that your cleaners know the correct cleaning agents to use in order to avoid possible damages to the new surfaces. Hence, it's best to hire a professional cleaning company to perform these tasks for you.
Do I Need An After-Builders Clean?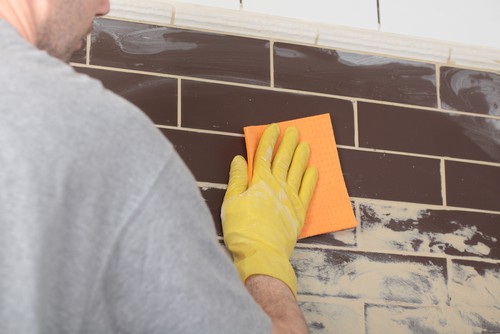 No matter how tempting it can be for home owners and builders to clean up after a build, cleaning a property after some renovation and construction would require more work than we realise.
Hence, it is recommended to seek the expertise of these cleaning companies to ensure that no areas will be overlooked.
Duration and Cost of Builders Clean
The cost and requirements will vary depending on different factors, such as duration and scope of work. On the average, after-builders cleaners charge between $45 to $55 per hour.
Meanwhile, the duration of the after-builders clean may vary. The size of the property and the number of manpower assigned to do the task will also affect the total time to perform this task.
In some cases, it may take around 25 to 30 hours to do an after-builders clean for a single-storey home.
Hiring an After Builders Cleaner
All cleaners in Brisbane should have proper certificates and licenses to perform an after-builders clean. Make sure to check that your chosen contractor is complete with all the necessary documents.
Check if your chosen cleaning company has a proven experience in after-builders clean to ensure that their tools and equipment are complete. They should also be familiar with the different and thorough cleaning process involved.
After-builders Cleaning Checklist
Though we recommend hiring experts for after-build cleaning, it wouldn't hurt to know how to address the mess that the builders' may have left behind.
Maintaining a checklist helps the cleaners follow a more seamless process. Before we begin, here's a general list they usually refer to for the final clean.
Cleaning tools
Broom
Dustpan
Bucket or bin
Trash bags
Vacuum cleaner
Mop
Gloves
Protective glasses
Surface cleaning agents
Scouring pad
Scraper
Microfibre cloths
Cleaning the interiors
Remove dust from ceilings and walls, including wall-mounted fixtures
Clean light fixtures
Dust door frames and doors
Dust window treatments
Wipe cupboards and counters
Clean air vents
Vacuum the floor
Mop the floor
Cleaning the exteriors
Throw leftover paint packaging and plastic covers
Pressure wash exterior walls
Dust lighting fixtures
Dust wall fixtures
Wipe the exterior side of the windows
Normally, cleaning companies do not include cleaning outdoor spaces such as patios, verandas, garage, and balconies. Make sure to have a clear agreement with your contractor about the areas included in their cleaning service package.
---
If all these sound too overwhelming, hiring a professional cleaning company can definitely get the daunting tasks off your plate. After-builders cleaning companies can ensure to leave your property looking good as new.