Categories >
Guides and Tips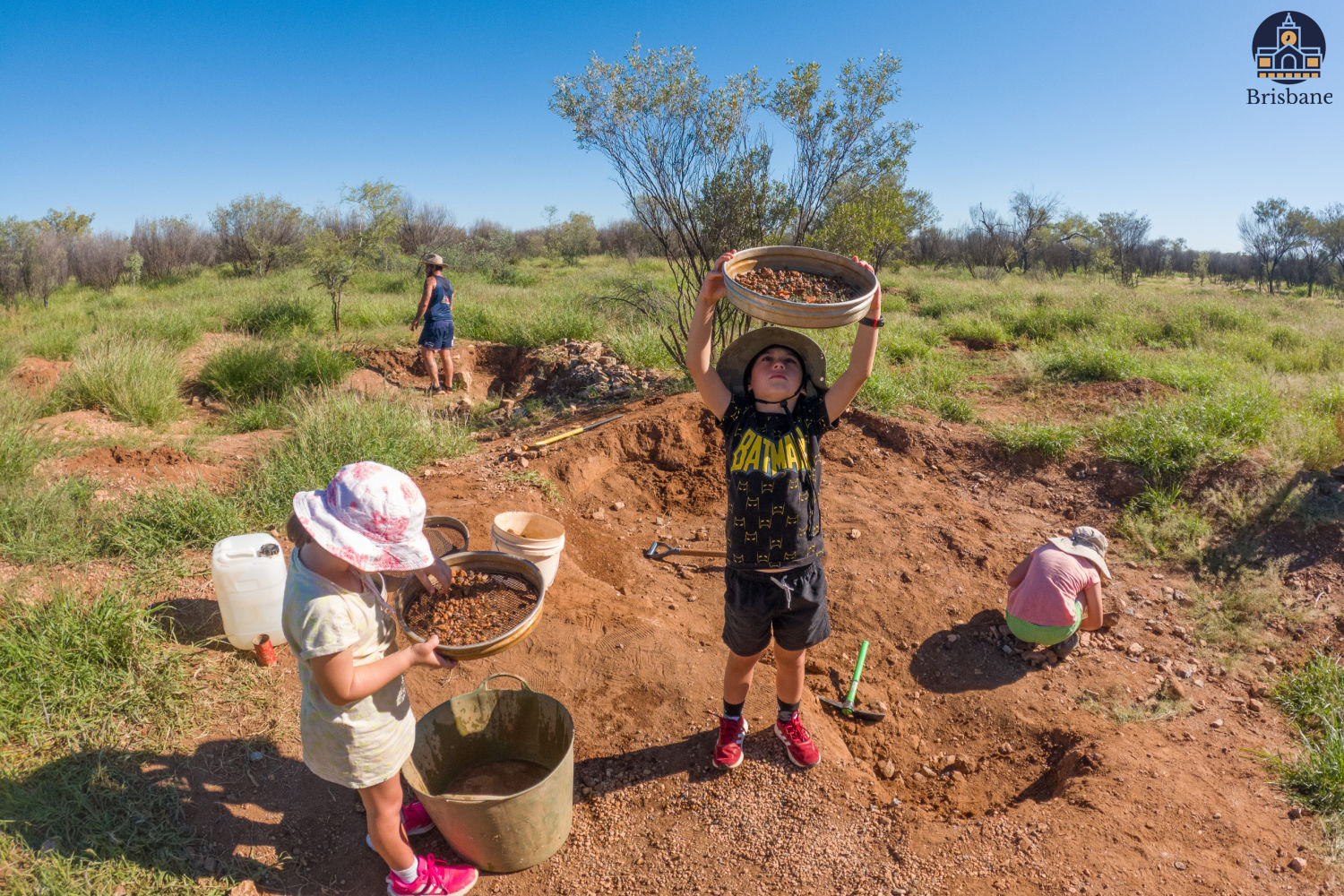 Top Fun Activities You Can Do with Your Kids in Brisbane
G'day, fellow parents and adventure seekers! Ever find yourself in Brisbane, surrounded by kids bouncing off the walls, and wondering, "What on Earth can we do today?"
Well, fear not, because I've scoured the city to uncover the most unusual activities for kids in Brisbane. Trust me; we're about to embark on a journey that involves everything from LEGO wonderlands to flipping and flying in gravity-defying parks.
So, buckle up your imagination seatbelts, folks, because this guide will turn your "I'm bored" into "I'm never leaving Brisbane!"
1. Enchanting Fairy Hunts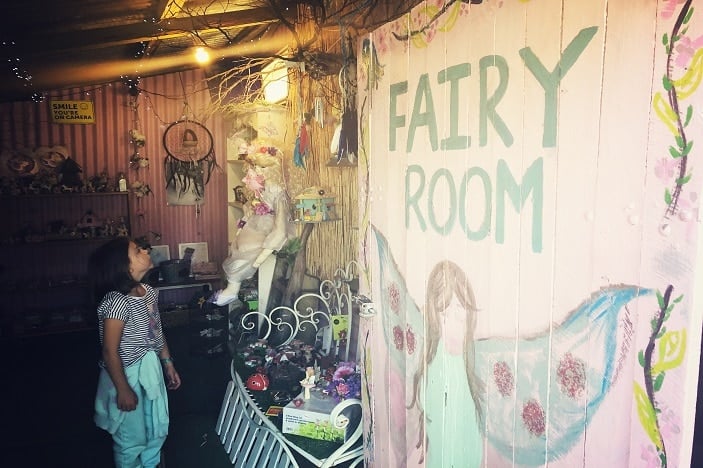 You can immerse your family in the enchanting world of fairies and elves with delightful fairy hunts scattered across Brisbane. These whimsical adventures provide the perfect opportunity for children to explore, discover, and let their imaginations run wild.
One of the first stops on your fairy quest should be the Enchanted Forest playground at Dorrington Park in Ashgrove, where you can embark on a magical journey amidst spider webs, musical toadstools, and leafy parklands.
The Fairy Village at Kumbartcho Sanctuary in Eatons Hill also awaits with its fairy mailboxes, serene surroundings, and a charming playground where kids can let their spirits roam free.
As you journey north to the Sunshine Castle on the Sunshine Coast, you'll find fairies amidst an impressive doll collection, and don't forget to explore the gift shop for fairy-themed keepsakes.
For those inclined towards a touch of wizardry and witchcraft, you can venture to The Store of Requirement in Samford, a haven for Harry Potter fans where butterbeer flows and an enchanted sorting hat awaits.
The Gollum tree at Scarborough Beach and the whimsical cotton tree forest in Scarborough Beach Park will enchant kids who dream of mythical creatures.
Moreover, in the heart of Brisbane, the little-known Burnett Laneway reveals a secret red fairy door, providing a fun and captivating mission for kids.
Pro tips:
• Before setting off on your fairy quest, pick up a free map or guide from local visitor centers. These handy resources will lead you to the most enchanting spots and ensure you don't miss any hidden surprises along the way.
• Many of these fairy hunt locations offer lovely spots for a picnic. Pack a basket with your kids' favorite snacks and enjoy a leisurely meal amidst the enchanting surroundings.
2. Geocaching Adventure
Image Source: holidayswithkids.com.au
If you're searching for an engaging and educational outdoor activity to enjoy with your kids in Brisbane, geocaching is the perfect choice.
This real-world treasure hunt not only gets your family moving but also allows you to explore the city and discover its hidden gems.
Geocaching involves finding hidden containers or "caches" using GPS coordinates, and Brisbane offers an array of options. You'll find caches scattered around the city, many planted by locals who know the top spots to explore.
Whether your children are just starting or seasoned adventurers, there are caches with various difficulty levels to suit all ages. It's an ideal way to spend a few hours or an entire day, all while enjoying the thrill of the hunt and discovering about your local area.
To begin your geocaching adventure, visit a geocaching listing site like Geocaching Australia, where you can search for caches near your location by postcode. Another option is to download a geocaching app on your smartphone.
These apps provide access to millions of geocaches around the world and offer helpful information about each cache, such as difficulty levels and hints from previous finders.
Pro tips:
• Be ready with geoswag, small treasures to exchange in the cache. It's part of the fun and tradition.
• Don't forget a pen to sign logbooks in the caches you find. This is essential to record your visit.
3. Visit Lucky Cat Café
Please embed: https://www.instagram.com/p/CbtoRJXjike/
Address: 667 Ipswich Rd, Annerley QLD 4103
Website: https://www.luckycatcafe.com/
Contact Details: +61 7 3892 2894
Operating Hours:
Monday: Closed
Tuesday: Closed
Wednesday: 11 AM–5 PM
Thursday: 11 AM–5 PM
Friday: 11 AM–5 PM
Saturday: 10 AM–5 PM
Sunday: 10 AM–5 PM
One of the fun activities you can enjoy with your kids in Brisbane is a visit to Lucky Cat Café. Here, you can experience the delightful combination of feline companionship and your favorite beverage.
This exceptional café partners with Brisbane Valley Cat Rescue and Kitten Kapers Rescue to provide a permanent, loving home for rescue cats. These endearing kitties, previously abandoned or strays, have now found their forever family at Lucky Cat Café.
The café offers a diverse range of captivating experiences for cat enthusiasts, allowing you to partake in a 'cat experience' session, engage in 'yoga with cats' classes, or participate in craft activities alongside your furry friends.
In the event that you develop a strong bond with one of the cats during your visit, they are available for adoption. However, please keep in mind that access to the cat area is limited to guests aged 8 and older.
After your cat-filled adventure, you can relax with a delightful catpuccino, cat white, or a long black cat from the café. Additionally, you have the opportunity to peruse their collection of cat-themed merchandise.
Pro tips:
• Remember that the cats are the stars of the show. Approach them gently, and don't force interactions if they're not interested.
• Maintain good hygiene practices. Use the provided hand sanitizer and follow any guidelines for handling the cats.
4. Climb the Spider Hill
Image Source: familiesmagazine.com.au
Address: 412 Trouts Rd, Chermside West QLD 4032
Website: https://www.brisbane.qld.gov.au/clean-and-green/natural-environment-and-water/bushland-reserves/chermside-hills-reserves
Contact Details: +61 7 3403 8888
You can explore Brisbane's northside with your kids by climbing Spider Hill in Chermside Hills Reserves. This less-known bush walk in the Chermside Hills Reserve network offers an easy and enjoyable day out for families.
Just 12 kilometers northwest of Brisbane's CBD, the Chermside Hills Reserves encompass three natural areas: Raven Street Reserve, Milne Hill Reserve, and Chermside Hills Reserve.
These reserves play a vital role in the Mountains to Mangroves Corridor, safeguarding wildlife from the D'Aguilar Ranges to Moreton Bay.
Among the range of walking tracks in the reserve, the Giwadha Track is a must-do adventure that includes a climb to the impressive Spider Hill.
This 2-kilometer circuit leads you through open forest with a heath understorey and offers breathtaking views of Moreton Bay, the city, and the surrounding mountains.
Although Spider Hill is somewhat challenging due to steep sections, the reward of witnessing the sunrise or sunset from this elevated vantage point is well worth it.
Pro tips:
• Opt for a morning adventure to Spider Hill to capture the stunning sunrise view. The early start is not only refreshing but also perfect for avoiding the midday heat.
• Teach your kids to respect the environment. Stay on designated paths, avoid disturbing wildlife, and pick up after yourselves.
5. Discover Brisbane's Public Art Trails
Image Source: mustdobrisbane.com
You can embark on an art-filled adventure with your kids by exploring Brisbane's captivating Public Art Trails.
These self-guided walking routes allow you to discover the city's cultural tapestry through various themes, making it one of the top fun activities for families in Brisbane.
The World Expo '88 Public Art Trail, celebrating its 30th anniversary, offers a nostalgic journey with additional Expo-associated artworks and artifacts. Here, you'll find yourself immersed in the spirit of this historic event.
For a scenic riverside experience, the Art and the River Public Art Trail offers a 2.4-kilometer walk along the Kangaroo Point boardwalk.
Starting at the Maritime Museum in South Bank and concluding at the Thornton Street ferry terminal, this trail includes a detour to Kangaroo Point Park, perched atop the cliffs.
Meanwhile, the Contemporary Art and Architecture Public Art Trail lets you explore the city while admiring significant contributions from private developers to Brisbane's impressive art collection.
Lastly, the Cultural Heritage Public Art Trail, beginning at King George Square and concluding at St Stephen's Cathedral, is a captivating mix of historic, heritage-listed, and contemporary artworks and monuments, all contributing to Brisbane's rich narrative.
You can explore these diverse trails with your kids, and let art and history come alive as you traverse the city's streets.
Pro tips:
• Walking can be thirsty work, especially for little explorers. Pack some water and snacks to keep everyone energized during your art adventure.
• Encourage your kids' creativity by bringing along a small sketchbook and colored pencils. They can sketch or jot down their thoughts about the artworks.
6. Painting Traffic Boxes
Image Source: hamiltontoday.com.au
Artforce Brisbane offers a unique canvas for art enthusiasts of all ages in Brisbane – the city's traffic signal boxes.
These unassuming metal boxes, scattered at traffic light intersections, may not catch your eye at first, but they are the unexpected hosts of a vibrant urban art gallery.
Artforce has brought color and creativity to over 1200 traffic signal boxes across Brisbane's suburbs.
These boxes serve as open invitations for local artists and aspiring painters, including families, school students, and artists of all levels, to showcase their original artworks.
The beauty of this project lies in its ever-evolving nature. Old and weathered boxes receive fresh coats of paint, and new intersections continuously provide opportunities for artistic expression.
By participating in Artforce, you and your kids can contribute to the dynamic street art scene of Brisbane, turning everyday traffic stops into a 'drive-through gallery.'
It's an engaging and accessible way for families and artists to enliven the city's streets while leaving their artistic mark on Brisbane's urban landscape.

A growing number of residents have embraced this opportunity to transform traffic signal boxes into colorful canvases, making art a part of daily life in Brisbane.
Pro tips:
• Before you begin, sit down with your kids and brainstorm ideas for your traffic signal box artwork. Think about colors, themes, and the message you'd like to convey. It's a great opportunity for kids to express their creativity.
• Pick a day and time when the traffic is light to ensure safety. Weekends or early mornings are often ideal. It's best to avoid rush hours.
7. Play Mini Golf and FootGolf at Mt. Gravatt
Please embed: https://www.instagram.com/p/Cxz2IzMxSlR/?hl=en
Address: Mt Gravatt Showgrounds, Entrance via, Broadwater Rd, Mount Gravatt QLD 4122
Website: https://www.mtgravattminigolf.com.au/
Contact Details: +61 7 3107 3218, [email protected]
Operating Hours: Monday-Friday: 9 AM–8 PM, Saturday: 9 AM–10 PM, Sunday: 9 AM–6 PM
Pricing:
5yrs and under – $5
Companion Card holder – $10
Children (Under 18 years old) – $12
Student/Senior – $12
Adult – $15
Family Pass (two adults + up to three related children under 18) – $45
If you're looking for family-friendly activities in Brisbane, consider spending a day with your kids at the mini golf and foot golf courses at Mount Gravatt.
Nestled conveniently near Mount Gravatt Showgrounds, this venue offers both indoor and outdoor mini golf courses, ensuring the weather won't spoil your game.
You'll find yourself grooving to the tunes of '70s and '80s feel-good anthems under vibrant disco lighting while occasionally spinning challenge wheels to keep your game exciting.
But the real highlight for soccer enthusiasts is the nine-hole "foot golf" course. It's all about getting a soccer ball into marked holes with as few kicks as possible – perfect for aspiring Harry Kewells.
The friendly staff are incredibly accommodating, providing clear instructions and allowing you to enjoy each course multiple times at no extra cost. The best part? Unlike busier mini golf venues, there's no need to make reservations in advance.
Whether you're looking for a quick game or planning an extended family outing, the Mount Gravatt mini golf and foot golf courses offer fantastic value for your entertainment dollars, with discounts if you decide to tackle more than one of their three courses.
Pro tips:
• After your games, relax in the chill-out area and savor a refreshing drink or ice block. It's an excellent way to wind down.
• If you've never played foot golf before, give it a try. It's a unique experience that the kids will likely enjoy, and it adds variety to your visit.
8. Gondola Ride on Brisbane River
Image Source: make-more-adventures.com
Address: 40 Ross St, Newstead QLD 4006
Website: https://www.gondola.com.au/
Contact Details: +61 0419 400 944, [email protected]
Operating Hours: Monday-Sunday: 8:30 AM–11 PM
Pricing:
The Golden Gondola Brisbane River Cruise Experience lets your family embark on a memorable journey that transcends a simple boat ride into an enchanting experience on the Brisbane River.
As you step aboard these waterborne limousines, you'll be transported to a world of old-world charm and elegance, providing a rare ambience that promises to create lasting memories for families and kids alike.
Golden Gondola's sumptuous surroundings, paired with stunning city views and impeccable hospitality, make it a top choice for an unforgettable Brisbane activity.
Whether you opt for a daytime escape or an evening adventure, you'll enjoy a world-class experience as you glide along the beautiful Brisbane River.
With its luxurious, weatherproof cabin, complete with soft sheepskin-covered seats and soundproof partitions ensuring total privacy, Golden Gondola caters to all occasions, any day of the week.
This adventure near the iconic Breakfast Creek Wharf provides a serene and scenic escape that stands out as one of the best things to do with your kids in Brisbane.
Pro tips:
• Although prior reservations aren't always necessary, booking your Gondola ride ahead of time ensures you secure your preferred date and time, especially during busy periods.
• If it's your kids' first time on a Gondola, explain what to expect. It's a gentle ride, but they might have questions, and it's good to prepare them.