Categories >
Guides and Tips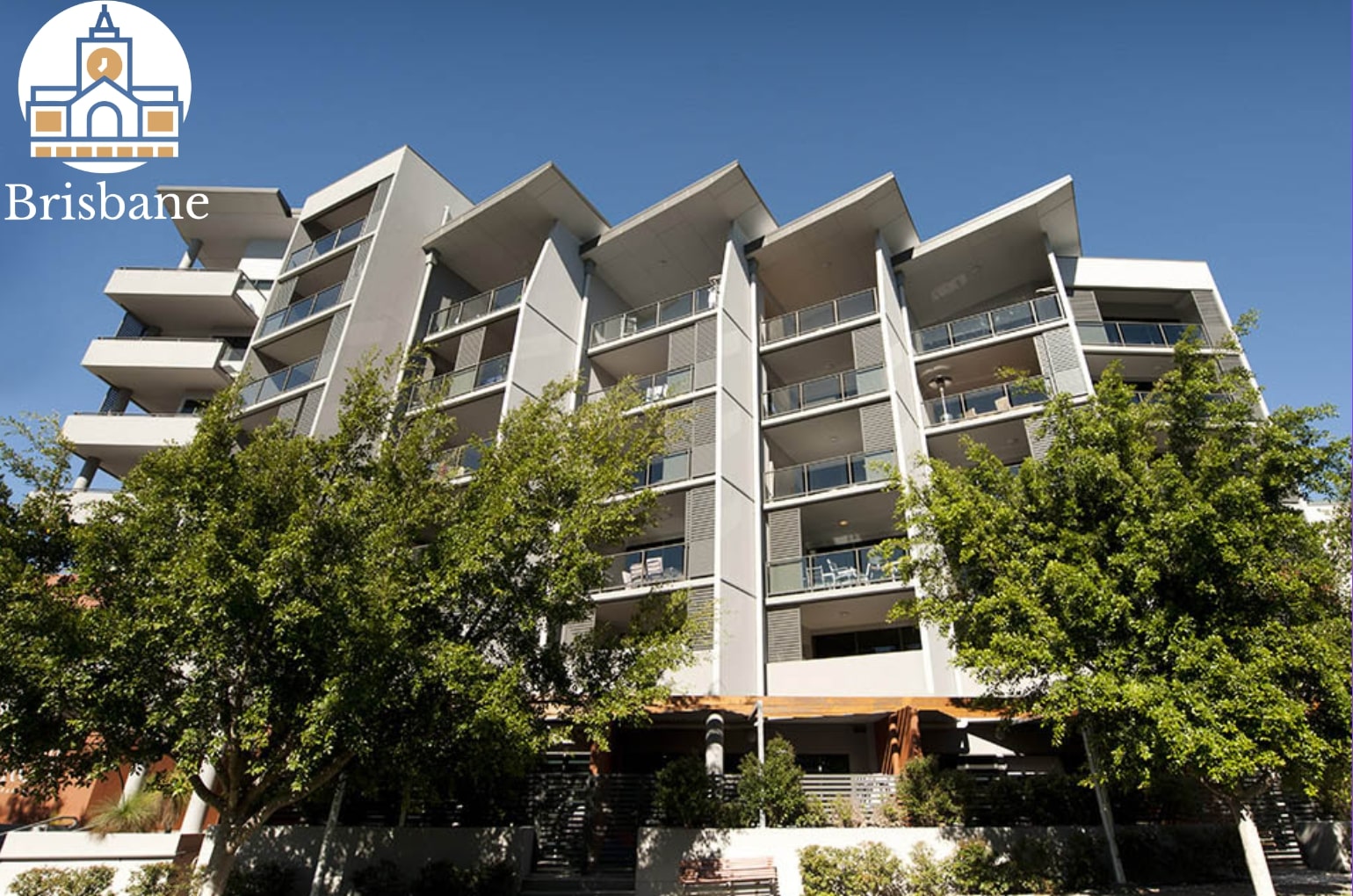 Home Away from Home: A Guide to Brisbane's Student Housing
Did you know that several student housing options in Brisbane are designed with kangaroo-proof fences to keep these curious marsupials away from students' belongings?
This unique feature is a testament to the intriguing blend of wildlife and urban life that students in Brisbane experience.
If you wish to learn more, keep reading as we navigate the housing market for students in Brisbane below!
Brisbane: An Ideal Location
Situated on Australia's eastern coast, Brisbane is not just a city—it's a great setting for student housing due to its excellent universities and affordable cost of living.
One big plus for Brisbane is its location. It's your jumping-off point to explore Asia, closer than any other state capital on this side of the continent. That means you're just a hop away from amazing beaches and coastal getaways for your weekends.
But it's not just about the geography; it's about the people too! Brisbane is a diverse city, with over 16% of its folks speaking languages other than English at home and more than a fifth of the population born outside Australia.
Brisbane's Top Universities: A Quick Overview
Brisbane isn't just known for its breathtaking natural beauty and bustling city life. It's also home to some impressive universities, such as The University of Queensland and Griffith University.
The city's become a hotspot for academics, with top-notch institutions known globally. Here, you've got several great universities, each with its own strengths.
For one, the University of Queensland (UQ), a member of the Group of Eight, ranks among the top 50 global universities! UQ offers programmes like hospitality and tourism management, nursing, biotechnology, and sports-related fields.
Want to learn lots of real life skills? Queensland University of Technology (QUT) is known for its practical approach to learning. Its courses align with evolving job market demands, such as creative industry courses and international business.
Meanwhile, Griffith University excels in business, health, and the arts, with multiple campuses throughout the city. This makes it a highly accessible choice!
Need options where you can study at home? The University of Southern Queensland (USQ), in nearby Toowoomba, specialises in online and distance education, especially in business, engineering, and education.
And for those looking for a faith-based education, no worries! You've got the Australian Catholic University (ACU), which emphasises both academic excellence and ethical development with a focus on social justice.
Getting Around the City
Brisbane makes it easy to get around with its public transportation network—buses, trains, and river ferries—giving you a lovely view of the Brisbane River as you move around the city.
The TransLink Go Cards are worth having too! These are available at airports, train stations, and some stores, making travelling within the city a breeze.
And if you need to go farther, Brisbane's well-connected airport is your gateway to other parts of Australia and the world.
Food and Entertainment Scene in Brisbane
In Brisbane, you've got plenty of chances to try yummy food and have a blast. This city is like a big food adventure, with various flavours from indigenous bush foods like bush tomatoes, finger limes, and lemon myrtle waiting for you.
You can grab a bite by the river at places like South Bank (south bank parklands), or check out the flavours of Chinatown in Fortitude Valley.
There are also Sunday markets (sunday markets Brisbane) in the West End (west end things to do) with food from around the world—perfect for a quick weekend escape!
When it's time for fun, Brisbane seems to have it all too. Music lover? Check out concerts at places like The Tivoli or catch live bands in bars around the city.
Or if laughter's your thing, don't miss the comedy shows at the Brisbane Powerhouse. Art enthusiasts are also in for a treat at the Queensland Art Gallery and Gallery of Modern Art.
South Bank is always buzzing with festivals and events, and if you just want to chill, head to Roma Street Parkland for a picnic, a stroll, or some relaxation.
And at the end of your adventure, Brisbane's food and entertainment scene is just all about trying new things and having a blast, so you'll never be bored.
Average Cost of Living for Students in Brisbane
Wondering about the cost of living in Brisbane? For a single person, it's usually between $1,800 and $3,500 per month, excluding tuition fees.
Keep in mind that these are rough estimates, and your actual expenses might vary based on your needs and preferences.
For instance, accommodation can cost you anywhere from $600 to $1,200 per month, groceries might run between $300 and $400 per month, and public transport could set you back about $100 to $150 per month.
Practical Tips for Living in Student Accommodations
Living in student housing can be an exciting part of your university experience, but it comes with its own set of tips and tricks.
Before we dive into our student housing guide, here are some valuable insights to help you maximise your student accommodation.
Get to Know Your Roommates: It's super important to bond with your roomies. Sharing space becomes a breeze with respect and good communication.
Personalise Your Space: Don't forget to make your room feel like your own little haven. Throw in some personal touches, and maybe consider some storage solutions to keep things tidy.
Utilise Common Areas: Common areas and facilities in your accommodation are there for a reason. They're fantastic for both socialising and hitting the books.
Budget Wisely: Student accommodations mean managing your finances like a pro! Careful planning is the name of the game to ensure your wallet stays happy throughout your university journey.
1. Unilodge Park Central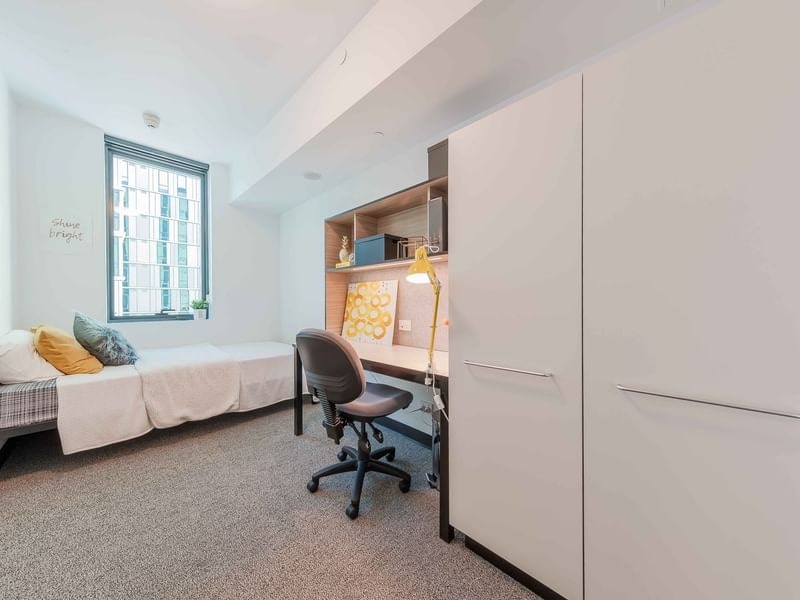 Address: 8 Gillingham St, Woolloongabba, QLD 4102, Australia
Website: https://www.unilodge.com.au/student-accommodation-brisbane/
Contact Details: +61 7 3556 9500
Rates: https://www.unilodgers.com/au/brisbane/unilodge-park-central
Unilodge Park Central is a strategically located student housing in Woolloongabba, a busy neighbourhood in Brisbane that's well-connected.
More specifically, its prime position offers easy access to many amazing amenities! You've got schools, fun spots, public transport, and all the cool things in Brisbane nearby.
Now, let's talk about rooms. Unilodge Park Central offers various room types, so you can choose what fits you best. If you want your own place in a single studio or if you're into sharing, they've got you covered.
And don't forget the common areas too. There's a lounge to chill in, an outdoor terrace for fresh air, and a study area when you're in the mood for books.
Safety's a priority here as well! They've got secure access, cameras to keep an eye on things, and a team on-site to make sure everything's smooth and safe.
Lastly, let's talk money. Prices can vary, but Unilodge Park Central is known for being friendly with your wallet, which is a win-win for thrifty students!
Pro tip:
At Unilodge Park Central, you're close to cool places like the Gabba Stadium for exciting cricket and Aussie Rules matches. Make the most of it!
2. Scape at Toowong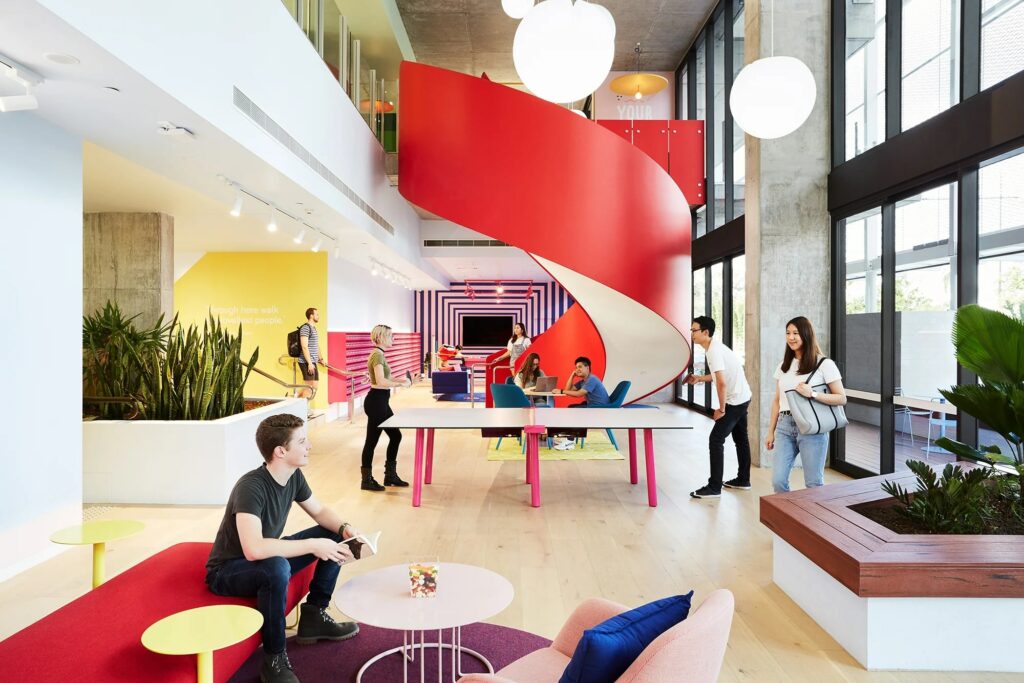 Address: 611 Coronation Dr, Toowong, QLD 4066, Australia
Website: https://www.scape.com.au/brisbane/scape-toowong/
Contact Details: +61 3 9977 8088
Rates: https://www.unilodgers.com/au/brisbane/scape-toowong
Tucked away in the heart of Toowong in Brisbane, Scape is just a short walk from the University of Queensland. It's the place to be for students, offering comfy and stylish living.
When it comes to style, Scape doesn't hold back. The rooms and common areas are sleek and modern, giving you that "right at home" feel.
Students love the amenities here as well. There's a rooftop terrace with breathtaking city views—a top pick after a long school day. And if you're into fitness, there's a 24/7 gym waiting for you!
Pro tip:
Explore the local coffee scene near Scape. Toowong has some charming cafes, and you must check out Jasmine's Brews as soon as you have the time!
3. Student One at Adelaide Street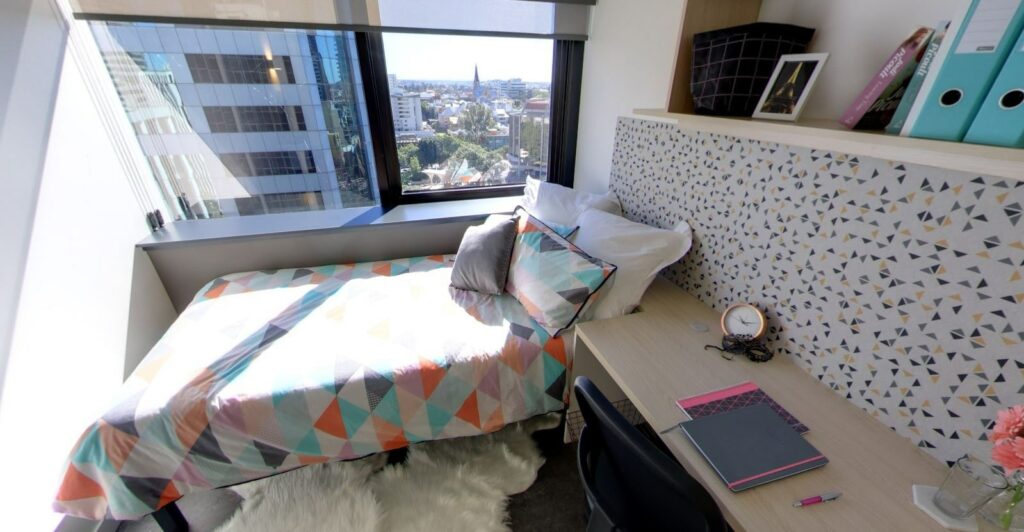 Address: 363 Adelaide St, Brisbane City, QLD 4000, Australia
Website: https://studentone.com/
Contact Details: +61 7 3085 3050
Rates: https://www.unilodgers.com/au/brisbane/student-one-adelaide-street
Located in the vibrant centre of Brisbane, Student One at Adelaide Street offers students a prime housing location where everything they need is just a hop, skip, and jump away!
You've got universities like the University of Queensland and James Cook University, plus shopping, entertainment, and more, right at your doorstep.
Not only that, but this student housing is also more than just a place to crash. You can join cooking classes and even try your hand at BBQ! And if you're in the mood to work out, they've got an on-site gym to help you break a sweat.
The Wi-Fi here is awesome too! You're connected everywhere, whether you're in your room, sipping coffee in the common area, or hitting the gym.
Pro tip:
Why not use the free morning shuttle to the University of Queensland? It's a great way to get there hassle-free!
4. Atira on Merivale Street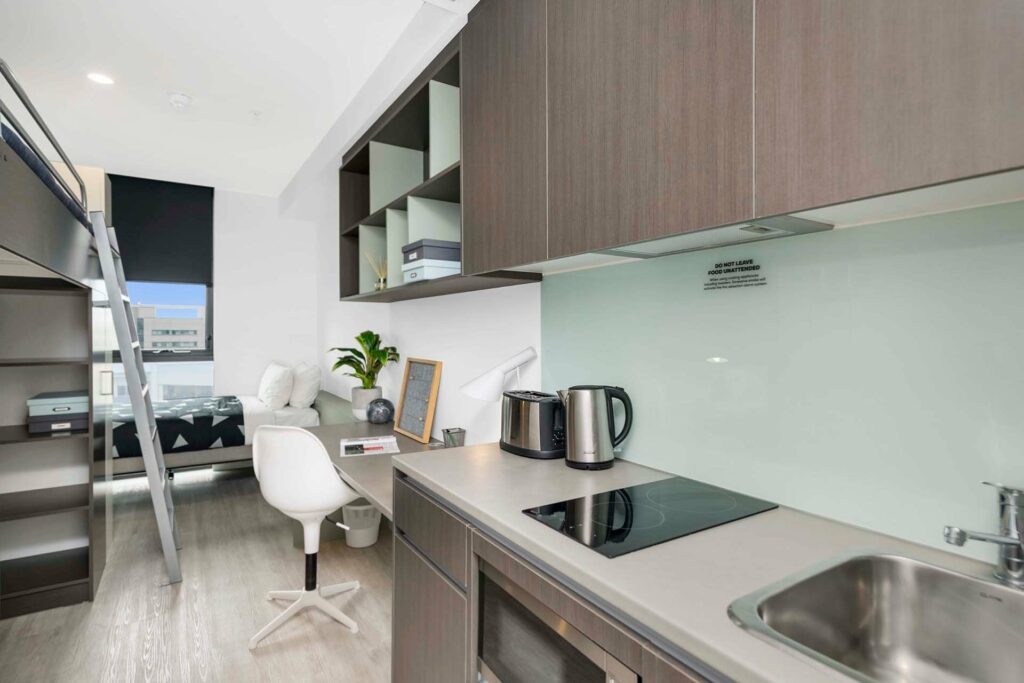 Address: 118 Merivale St, South Brisbane, QLD 4101, Australia
Contact Details: +61 3 9977 8088
Rates: https://www.unilodgers.com/au/brisbane/scape-merivale
Located in trendy South Brisbane, Atira is a student accommodation within walking distance of some of Brisbane's most prestigious universities, including the University of Queensland and Queensland University of Technology (QUT).
This spot makes sure you're never too far from classes, libraries, and all the fun stuff in the city.
Atira on Merivale Street offers different types of rooms too. If you like to share the student experience, the twin studios are great, with most of the essentials to make your stay super cosy.
If you're into living with friends, the 2 to 3-bedroom apartments give you shared living spaces and your own bedroom—a nice balance between social and personal space.
Though if you prefer your own space, it's best to go for the studios! They're fully furnished with all the essentials, such as a bed and study desk, so you'll be all set.
But Atira goes beyond just rooms. They've got communal areas, study spaces, fitness centres, and outdoor terraces to make your student life well-rounded and fun.
Pro tip:
It's good to coordinate laundry days with your roomies at Atira to avoid peak hours. This can save you time and hassle!
5. Iglu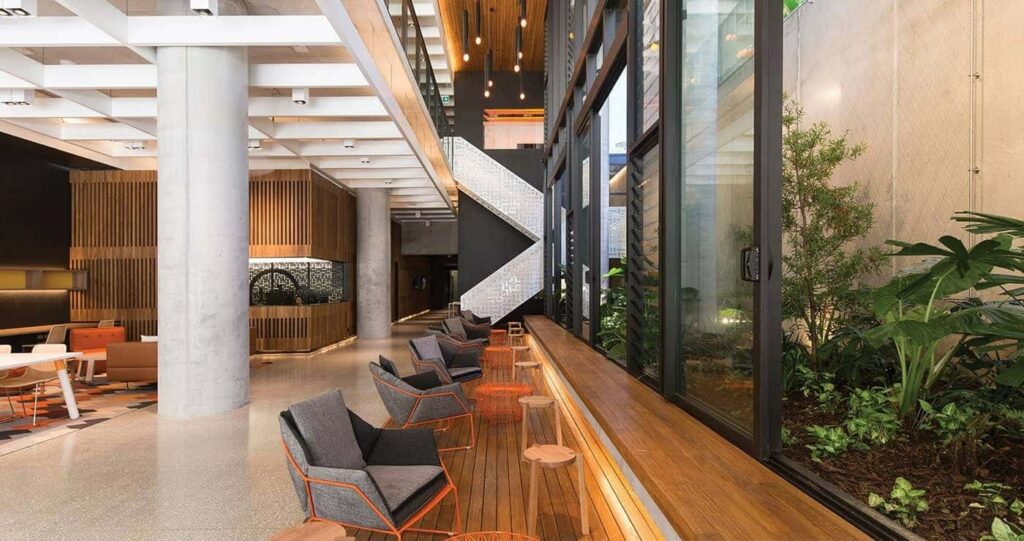 Address: 65 Mary St, Brisbane City, QLD 4000, Australia
Website: https://iglu.com.au/
Contact Details: +61 7 3085 3434
Rates: https://www.unilodgers.com/au/brisbane/iglu-brisbane-city
Iglu is a convenient student housing in Brisbane near universities such as The University of Queensland and the Queensland University of Technology (QUT).
Beyond academics, it's location in South Brisbane is lively! You can explore local cafes (cafe brisbane), enjoy South Bank's cultural scene, and hop on public transport to explore the city.
They've got cool extras too—think group project meeting rooms, cinema rooms for movie nights, and free breakfast and coffee on weekdays to start your day right.
And if you're up for some fun, you can challenge friends to a table tennis match or grab snacks from the vending machine right inside!
If you cherish your own space, these fully furnished units are perfect. They come equipped with everything you need, such as unlimited Wi-Fi and even gym access!
And if you're into a social vibe, the 5 to 6-bedroom flats are the way to go. You get shared living spaces and a private bedroom for downtime.
Pro tip:
Check out nearby libraries, parks, and cosy cafes for a change of scenery near Iglu when you're studying. This might boost your productivity and help you do better in school!
---