Categories >
Guides and Tips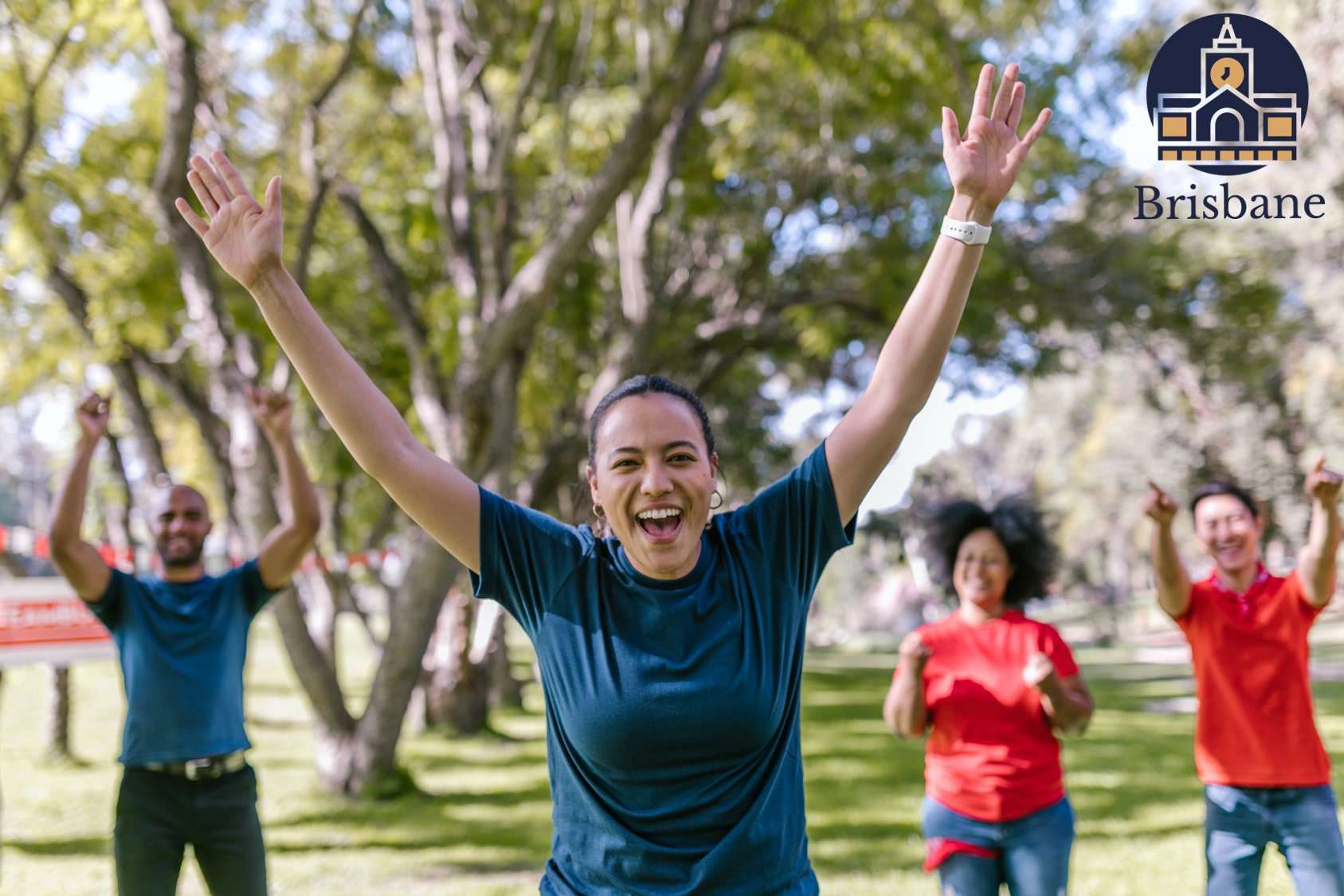 5 Must Try Sports in Brisbane
Been scoring strikes at the bowling alley lately? Then good for you! Now, how about we take the fun outdoors?
Some sports you must try in Brisbane are pickleball, footgolf, discgolf, parkour and quidditch.
Make the most out of Brisbane's year-round sunshine and check out these must-try sports activities that have been gaining ground with kids and adults alike!
1. Pickleball
The name might sound funny but pickleball is becoming quite addictive for many and has been gaining massive popularity worldwide. If you've been curious about this paddle ball sport, then why not try it out!
Pickleball actually started in 1965 in Washington and it's essentially tennis, simplified. Perhaps that's why a lot of people of all ages easily picked up the sport, plus, it's way cheaper than traditional tennis.
You can say that the sport is a combination of our well-loved paddle sports – tennis, badminton, and ping pong, with similar rules, too. But the unique thing about it is you'll use wooden paddleboards and a perforated plastic ball.
The dimensions of a pickleball court is the same as a doubles badminton court which is 20 x 44 ft. While the net is 36 inches high on both ends and 34 inches at the center.
Brisbane now has a growing community of "pickleheads" so why not join in the fun? Find a park near you and pick up that paddle!
Here's a list of parks in Brisbane where you can play pickleball! (via Brisbane City Council)
Brisbane Albion Indoor Sports Centre, Burdett Street, Albion
Davies Park, Montague Road, West End
Boyd Park, Boyd Road, Nundah
Mulbeam Park, Muller Road, Boondall
Ferguson Park, Barrett Street, Bracken Ridge
2. Footgolf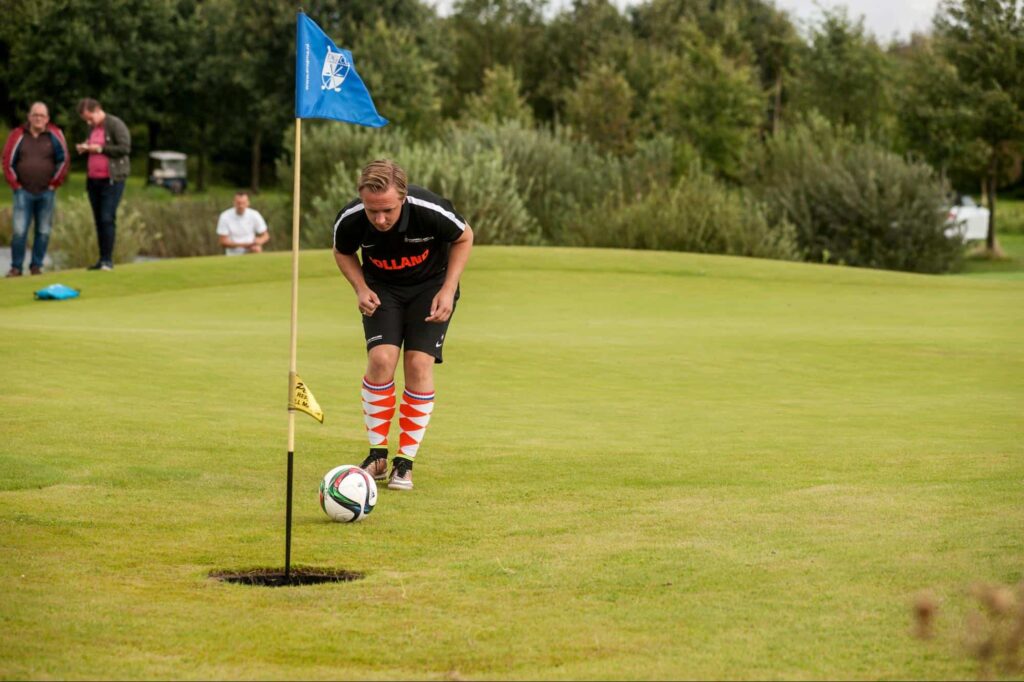 Heading to the golf course? Don't forget to bring your golf club with you – but wait, you don't need to! 
With footgolf, there's no no need to lug a heavy golf bag around because all you need is, well, your feet!
Footgolf is a fun new activity that you can enjoy with friends and family. The game uses a football that players will kick into a course with larger holes.
The game is won by the player who manages to finish the course with the least number of shots.
Footgolf is a faster game than regular golf with five pars or less, and it's great that you don't need expensive equipment, either.
Sounds exciting? Then check out these golf courses where you can play footgolf!
3. Disc Golf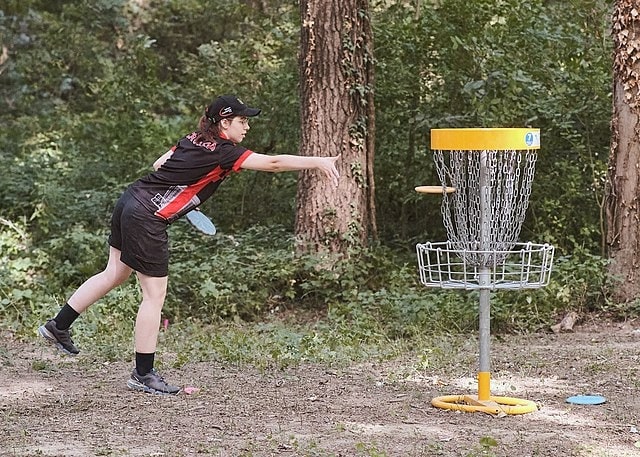 If you're a frisbee and a golf fan, then you just might love disc golf!
The rules are similar to golf, but instead of a club and a golf ball, you'll be using a plastic disc similar to frisbee discs (the game was called frisbee golf before).
The goal is to throw the disc from the tee to a target, which is a basket (typically 9 or 18 baskets) in as few attempts as possible. If the throw is unsuccessful, the player will take a shot again from where the disc landed until they make the basket.
The number of attempts made to shoot the disc into the baskets will be tallied and the one with the lowest score wins!
Sounds fun, right? It's another perfect game to play with the whole family!
Here's where you can play disc golf in Brisbane:
Cadogan Street Park, Meadowlands Road, Carindale (18-basket course)
Freney Street Park, Freney Street, Rocklea (12-basket course)
4. Parkour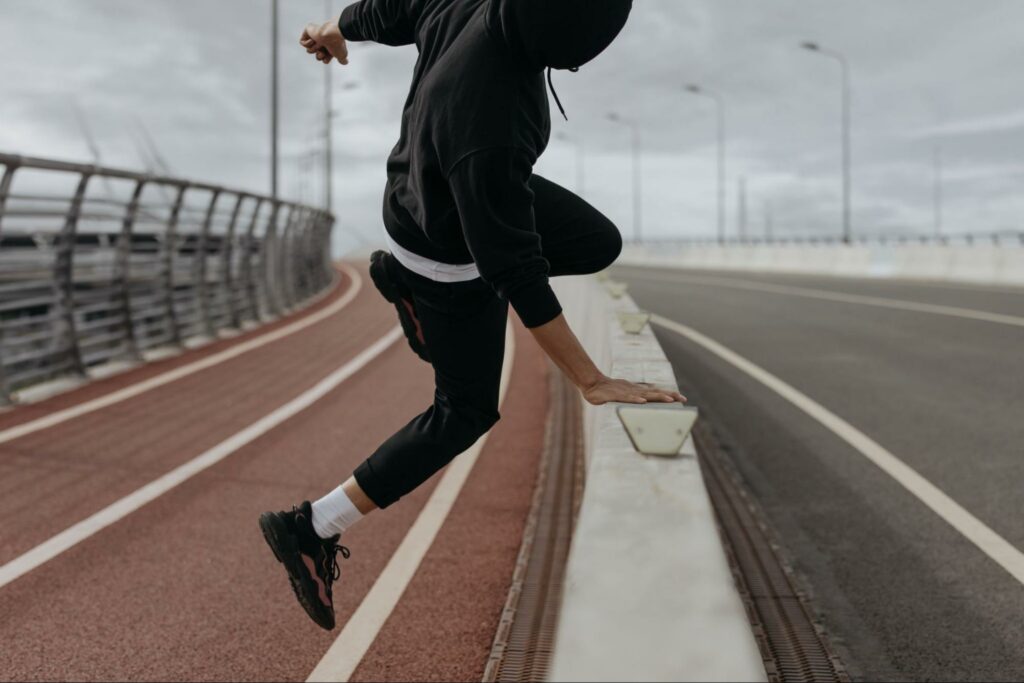 If you're up for a real challenge, why not try parkour and unleash that inner ninja! And no, you don't have to jump off high-rise buildings (but you can if you really want to).
Parkour originated from France based on military obstacle training exercises mixed with martial arts. It also involves running, jumping, climbing, rolling, swinging, gymnastics, and whatever other movements that are necessary for a particular situation.
But beyond its flashy acrobatics, the sport is fundamentally a training discipline to get you from one point to another in the quickest and most efficient way. This is done without any special equipment – just your body and the environment around you.
Parkour can be typically practiced in urban spaces but you can do it anywhere. It will teach you to navigate the environment through efficient body maneuvering.
Luckily, Brisbane has its own parkour park in Spring Hill as well as in Guyatt Park and Carl Street Park. You can also check out the Brisbane Parkour Association to learn more and sign up for classes! 
Where to Play Parkour in Brisbane:
Brisbane Parkour Park, Gregory Terrace, Spring Hill
Guyatt Park, Laurence Street, St Lucia (11-obstacle course)
Carl Street Park, Woolloongabba
5. Quidditch
Potterheads rejoice! This is your chance to play your beloved quidditch game – a fictional sport it may be from J.K. Rowling's Harry Potter, but fans have managed to do some magic and brought it to life in muggle territory!
In the real world, the game was quickly adopted to the fields in schools, universities, and parks around the world.
The rules are basically the same, of course without flying on broomsticks. But the brooms are still part of the game as players have to run around holding a broomstick between their legs.
Each team is composed of seven members – three chasers, two beaters, one keeper, and a seeker.
If you're wondering where the snitch is, well, it's going to be a player who's not part of either team, and they'll be running around the area, trying to avoid getting caught.
If the snitch gets caught by a seeker on either team, just like the fictional sport, it'll be game over with the snitch catcher's team winning the match!
Still sounds like fictional quidditch, huh? You don't have to wait for your letter from Hogwarts to play, just head over to one of the parks below or reach out to the Brisbane City Quidditch Club! (yes, we have a Quidditch Club, woohoo!)
Where to Play Quidditch in Brisbane:
City Botanic Gardens, Alice Street, Brisbane City (QUT Quidditch Club)
Guyatt Park, Laurence Street, St Lucia
Raymond Park, Wellington Road, Kangaroo Point
---