Categories >
Guides and Tips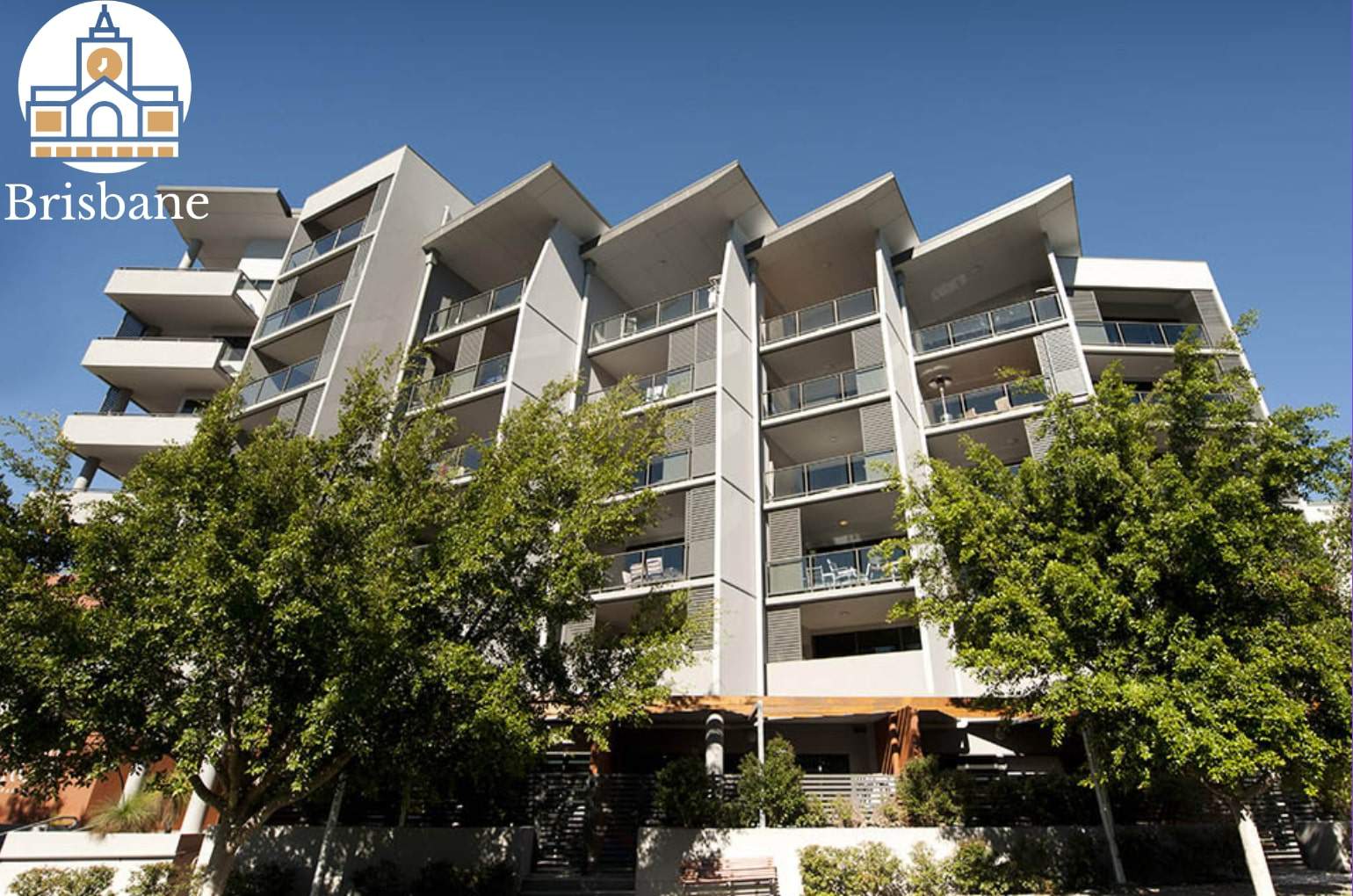 Brisbane's Markets Uncovered: A Shopper's Guide
Did you know that Brisbane's markets have more history than just selling fresh produce? Back in the day, they were actually a lifeline for the folks locked up at Boggo Road Gaol, an infamous prison right in the heart of the city!
But now, these markets have had quite the glow-up. They're the heartbeat of culture, art, and culinary delights in the city.
Intrigued? Join us as we dive into more marketplaces that make Brisbane what it is today.
1. Brisbane City Markets
Address: Reddacliff Place, Brisbane City, QLD, Australia
Operating Hours: Wednesday, 8:00 AM – 6:00 PM
The Brisbane City Markets, located just across King George Square, offer a wide variety of fresh produce, handmade crafts, delectable street food, and unique artisanal products.
Imagine shopping while being surrounded by the city's modern architecture and beautiful riverside views. Whether you're a city worker wanting a break from your daily grind or a tourist exploring the city, these markets would be a good go-to spot.
Here, you'll find all sorts of stalls too. They've got local artisan goodies, the latest fashion, fresh food, and delicious international cuisines, perfect for a quick bite or a leisurely meal.
But beyond that, Brisbane City Markets often turn up the volume with live music and street performances, adding an extra dose of excitement to your day!
Pro tip:
Brisbane City Markets often tap new local artists and crafters, providing them with a platform to showcase their creative works. It's best to explore as many as you can!
2. West End Markets
Address: Davies Park, West End, QLD, Australia
Operating Hours: Saturday: 6:00 AM – 2:00 PM
West End Markets, located in the lively neighbourhood of West End in Brisbane, set the stage for a unique market experience in a place filled with a mix of cultures, a laid-back atmosphere, and a hint of bohemian charm!
These markets might make Saturdays the highlight of your week. More than your typical farmers' market, they're an explosion of other experiences too!
From an early morning shopping frenzy to afternoon live music gigs, it's a rollercoaster of fun. And the best part? You'll stumble upon treasures galore, from handmade crafts and vintage fashion to artisanal food and fresh produce.
Even better, you'll also score some pre-loved goods, making it a paradise for thrift shoppers.
But what really sets the West End Markets apart is the live entertainment. Local musicians and street performers provide the soundtrack to your shopping adventure, making the whole experience even more jolly.
And for the foodies out there, you're in for a treat! The market boasts a variety of food stalls offering global flavours, from gourmet burgers to Thai curries and mouthwatering pastries.
Pro tip:
Why not carpool with friends or use public transport to get to the West End Markets? This is a great way to tone down your carbon footprint!
3. Brisbane Vegan Markets
Address: Rumpus Room, West End, QLD, Australia
Operating Hours: Every last Sunday of the month: 9:00 AM – 3:00 PM
Brisbane Vegan Markets in New Farm Park should be on your radar if you're looking to do away with your usual vegan restaurants and hop on a culinary adventure like no other.
These monthly markets are held on the first Sunday of each month, showcasing mouthwatering vegan cuisine and sustainable living.
Whether you're just a tad curious about plant-based living or a seasoned vegan craving some new culinary adventures, this market seems to cover all the bases.
But it's not just about food; the markets also have stalls selling vegan essentials like cruelty-free skincare products, ethically made clothing, and other vegan-friendly goodies.
Families are welcome here, too! The markets offer kids' activities such as face painting and mini treasure hunting, making it fun for all.
Pro tip:
If you have concerns about cross-contamination with non-vegan items, ask vendors about their food preparation methods. Some stalls in Brisbane Vegan Markets may use separate utensils and cooking spaces for vegan products.
4. Nundah Farmers Markets
Address: Station St, Nundah, QLD, Australia
Operating Hours: Sunday: 6:00 AM – 12:00 PM
Tucked away in the heart of Nundah, the Nundah Farmers Markets bring a breath of fresh air to the bustling city of Brisbane. It offers lots of freshly baked goodies, fruits, veggies, and more.
These markets pop up every early Sunday, making it the perfect way to kickstart your day and fill your kitchen with the freshest ingredients for the week ahead.
One of the best things about this Sunday market is the abundance of fresh produce. You'll find fruits and veggies straight from local farmers, so you know where your meals are coming from.
If you're in the mood for a quick bite or a cup of coffee, you're in luck! Charming cafes and food stalls offer delicious breakfast options and freshly brewed coffee.
Not only that, but Nundah Farmers Markets is also keen on sustainability. Many stalls promote eco-friendly and zero-waste practises, so you can shop with a clear conscience, knowing that you're helping the planet.
Pro tip:
Start your market day with a unique twist by joining the early morning yoga sessions that some local instructors offer in Nundah Park. It's a refreshing way to kick off your Sunday and create a peaceful mindset before exploring the markets.
5. Kelvin Grove Village Markets
Address: Kelvin Grove Village, QLD, Australia
Operating Hours: Saturday: 6:00 AM – 1:00 PM
Kelvin Grove Village Market is a local treasure, enriching the urban precinct with its dynamic presence. This marketplace adds a unique flavour to this lively community through its laid-back vibe.
What makes this market stand out? It's the variety of stalls. From artisanal crafts and vintage clothing to handcrafted jewellery and unique collectibles, you'll find a treasure trove of artistic expression here.
And if you're a fan of fresh food, it's your lucky day! Local farmers bring a bunch of goodies, from fruits and veggies to gourmet treats.
Sustainability is also the focus here, with stalls promoting eco-friendly and sustainable products. So, when you shop here, you know you're making a greener choice.
Pro tip:
If you have little ones with you, it's best to explore the kids' craft corner at Kelvin Grove Village Markets. It's a unique feature of the place, offering a colourful space for your children to express themselves.
6: Bardon Markets
Address: Norman Buchanan Park, Bardon, QLD, Australia
Operating Hours: Saturday: 7:00 AM – 12:00 PM
The Bardon Markets in Brisbane's, set against the backdrop of Mount Coot-tha, provides a unique blend of nature and community, offering a delightful escape from city life.
These markets happen bi-monthly, typically occuring on the second and fourth Sundays of each month. Here, you'll spend your Sunday morning soaking up the serenity of Bardon while exploring the stalls.
While Bardon Markets may be small, they shine with top-quality goods. You'll find lots of fresh fruits, veggies, eggs, meats, and scrumptious baked treats.
And don't forget to try their irresistible sausage rolls—it's a hidden market gem that's consistently been a crowd-favourite!
Pro tip:
When you visit Bardon Markets, keep an eye out for stalls with secret recipes for pastries or fusion desserts—surprise your loved ones at home!
7. Jan Powers Farmers Markets
Address: Brisbane Powerhouse, QLD, Australia
Operating Hours: Saturday: 6:00 AM – 12:00 PM
Located in the centre of Brisbane, Jan Powers Farmers Markets is a vibrant marketplace celebrating fresh local produce, community, and culture.
This market comes to life on Thursdays at the Brisbane Powerhouse—a perfect way to break up your week with some farm-to-table experience!
Freshness is the name of the game here. You'll discover a lot of locally grown fruits and vegetables, straight from the farmers who nurture them. This is your chance to enjoy produce that's at its peak—with flavours leaping from the market stalls to your plate!
Besides the fresh stuff, this market is truly a food lover's paradise. You can explore artisanal cheeses, freshly baked bread, sweet treats, gourmet delights, and international cuisine.
And for those who love trying new things in the kitchen, there's a mini food festival with cooking demos by expert chefs.
Pro tips:
• Why not connect with fellow foodies at the Jan Powers Farmers Markets and set up a fun food swap? Bring something delicious you've whipped up at home, and in return, you get to enjoy a culinary creation from another food enthusiast.
• Look out for cooking demonstrations as well! Some chefs might invite you to roll up your sleeves and join in on the cooking action. It's a fantastic way to get hands-on experience and make the most of your foodie adventure!
8. Saturday Fresh Markets
Address: Multiple locations
Operating Hours: Saturday: 6:00 AM – 12:00 PM
The Saturday Fresh Markets, located in various Brisbane areas like Rocklea, Manly, and Eagle Farm, offer a wide range of fresh produce, organic products, and artisanal goods.
Each location brings its own charm, and on weekends, the locals and visitors add a vibrant energy.
These markets happen every Saturday, so they're the perfect way to kickstart your weekend with a shopping adventure. Plus, they're in covered locations, making them a great rainy day activity.
Here, local farmers bring lots of fresh goodies like fruits, veggies, and herbs. If you're a foodie, you can take home homemade jams, tasty pastries, and dishes that'll take your taste buds on a global adventure.
For flower lovers, you'll often find fresh blooms here! They're perfect for a fragrant bouquet or to add some natural elegance to your home.
Pet owners are in for a treat too, as you can find pet shops with handmade accessories and high-quality pet food for your furry friends!
Pro tip:
If these are available at the Saturday Fresh Markets, go for wildflowers first! They're rustic and can add a touch of natural elegance to your space.
9. Milton Markets
Address: Cribb Street, Milton, QLD, Australia
Operating Hours: Saturday: 6:00 AM – 12:00 PM
Milton Markets, located in Milton Green's commercial village in Brisbane, offers a vibrant selection of fresh fruit and vegetables, colourful food trucks, aromatic coffee, and multi-cultural food stalls.
These markets are a Sunday thing, making your week-end delicious. With the weekend vibe in full swing, it's the perfect time to explore the stalls and discover hidden gems.
If you're a food lover, get ready for a global culinary adventure with many international street food stalls. It's a foodie's paradise where you can indulge in a world of flavors and unique dishes.
But here's the real heartwarmer: Milton Markets are all about being pet-friendly. You can bond with your fellow fur-parents and enjoy quality time with your four-legged companions.
Pro tip:
If you're thinking about getting a furry friend, you might find it adorable that Milton Markets have pet adoption stalls onsite! It's a great opportunity to explore adopting rescue pets and giving them their forever home.
10. The Market Folk
Address: Coorparoo Square, Brisbane, QLD, Australia
Operating Hours: Third Sunday of the month 9:00 AM – 1:00 PM
The Market Folk in Coorparoo Square offers a unique shopping experience that's a also creative hub for both locals and visitors. This market offers workshops, perfect for those seeking both artisanal goods and hands-on learning experiences.
This lively marketplace isn't your typical shopping spot; it's a place where the creators of clothing, art, skincare, homeware, and ceramics stand behind their stalls, ready to share the stories behind their creations.
Conveniently, Coorparoo Square is easy to reach by public transport, and there's plenty of parking if you prefer to drive.
Pro tip:
Don't just admire the art—get your hands dirty! Some stalls at The Market Folk offer quick DIY sessions or workshops where you can create your own small piece of art.
11. Valley Laneway Markets
Address: Fortitude Valley, Brisbane, QLD, Australia
Operating Hours: 1st and 3rd Saturday of the month 9:00 AM – 2:00 PM
The Valley Laneway Markets in Fortitude Valley are known for their lively atmosphere, eclectic culture, and artistic expression in Brisbane. These markets are set up along the laneways, adding a touch of mystery and excitement to your visit.
What truly sets these markets apart is their unapologetic focus on all things retro. You'll find a remarkable array of vintage clothing, old vinyl records, and antique furniture that'll take you on a nostalgia trip.
And when you need a break from your retro journey, there are several cosy cafes ready to serve you some modern-day comfort.
Pro tip:
Bring a vinyl record from your collection to the market and look for fellow enthusiasts open to trading. It's a fantastic way to diversify your collection and make friends with similar interests!
---