Categories >
Guides and Tips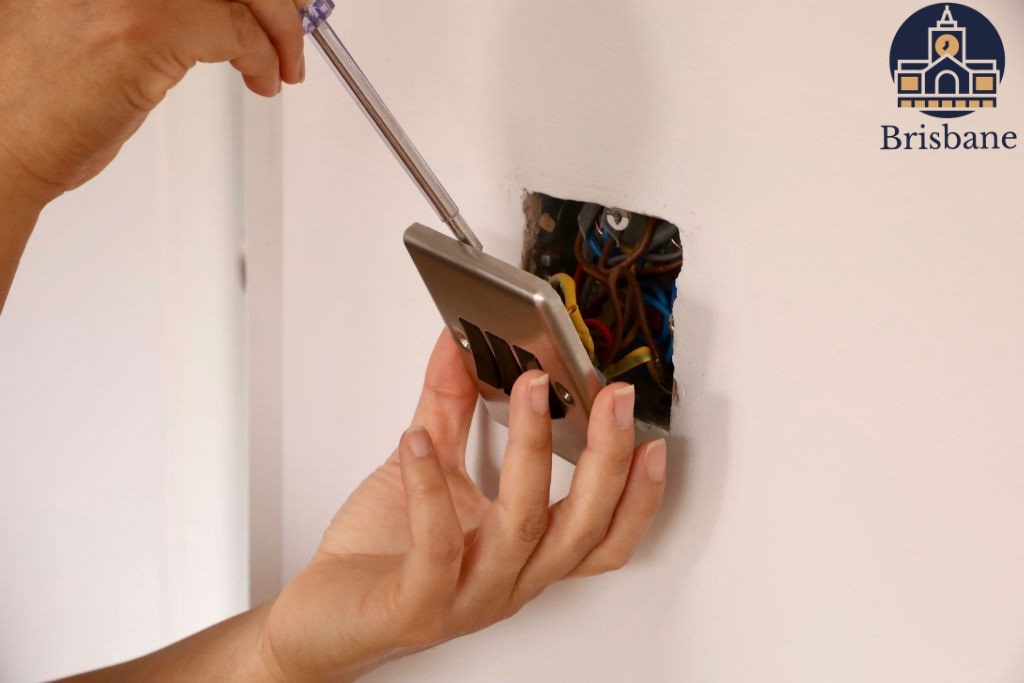 How to Wire a Light Switch in Brisbane
Most of us have been inclined to do some Do-It-Yourself projects to boost home value. Aside from adding a fresh coat of paint over the walls or doing other handyman work around the house, we also think of updating fixtures ourselves.
Though doing these projects on our own can be a lot cheaper than acquiring a service from professionals, there are still some household activities that can't be included to step up our DIY game.

Wiring a light switch is one of the most basic electrical fixes. In a nutshell, you simply have to remove the old switch, reinstall the wiring and then replace it with a new switch.
However, mild to severe faults are still bound to cause nuisance tripping and changing a light switch can be dangerous. The local government requires a level 2 electrician to perform any electrical work.
Regardless of ability, we should remember to choose the legal route, and hand it to the trained professionals. Nonetheless, let's take a look at how qualified electricians handle this simple task with these straightforward steps.
How to tell if the light switch is faulty
Light switches are among the most touched items at home. Frequently, we don't notice them being faulty until our switches finally act up, break, and require repair.
Here are some of the signs to look for if the light switch needs a little replacing.
The lightbulb is in excellent condition, but would not turn on
Unwarranted circuit breaker trips
Light switch has hissing or frying sounds
Electric hazards
Tackling common electrical problems as a non-professional is pretty justifiable, but Brisbane residents need to comply with the local laws. Aside from being dangerous, electrical work can be very complicated.
Here are more reasons to leave electrical work to the professionals.
Fire hazards
DIY attempts to perform DIY electric repairs may lead to faulty wirings and some naked wires. This may put homes at risk of significant trouble.
Negligence can eventually lead to short circuit, which can eventually trigger electrical fire.
Electrocution and voltage shocks
Electrical repairs are also prone to voltage shocks – low or high. Though in a high voltage setting, it is expected that repercussions can be extreme,
Most of the appliances at home contain higher voltage, thus can cause fatal electrocution if addressed without the experts' help.
Other hidden electrical components
Some electric wiring and components are within walls, which were purposely hidden to avoid accidents. These hidden connections can pose dangers if wires are properly tampered.
Tools and equipment
Performing DIY projects involves some trial-and-error, which can be hazardous in electrical work. Though we don't recommend wiring a light switch on your own, it still helps to know what tools are needed to get the job done.
Philips screwdriver / Flathead screwdriver
Voltmeter
Flashlight
Fish tape
Hammer
Utility knife
Plier
Tape Measure
Safety Gloves
Safety Glasses
New light switch
Wiring a light switch in Brisbane
Though wiring light switches are relatively easy to do, Brisbane residents need to comply with the local laws and regulations requiring a level 2 electrician to do any electrical work.
To guarantee a safe and reliable fix, only professional tradesmen should inspect and tweak your electrical works at home. While you can't do it yourself, here's how the trained electricians change most light switches in Brisbane households.
Turn off the main power
Electricians always ensure to turn off the main power from the fuse box before touching any electrical equipment. Furthermore, these licensed tradesmen also use a voltmeter to confirm that electric current won't flow in the component.
This is the first line of safety to ensure that electrical hazards, like short circuits are prevented.
Remove the switch cover
Using a flathead screwdriver, the electrician will remove the switch cover. He will also unscrew any existing switch from the fittings.
Remove wires from the old switch
Next, the electrician will loosen the screws that hold any existing wires from the old switch.
There are different types of light switches, such as a single-pole switch, three-way switch, dimmer switch, to name a few.
Tackling the various types of light switch also differs in approach and standards. Hence, these electricians are trained to carefully inspect wire colours and connections from the old switch, and replicate these connections on the new switch.
Install new switch
The electrician will check the overall quality of the cables and wires. If the cable seems brittle, the tradesman will then trim and re-attach the end of each wire.
Next, the electrician will tighten the screw and tug the wires to ensure that they fit properly. He will also ensure that all cables are covered to prevent electrical faults from happening.
Should there be threaded wires, the electrician will twist the cable end using a plier to combine them.
Attach new switch
After wiring the new switch, the electrician will gently fold any excess wire and carefully place them back in the electrical box, while ensuring that no other cables will break when placing the switch back into position.
Reinstall switch cover
Next, the electrician will reinstall the cover, while making sure that it is in the right placement and orientation. Main power will be turned back on to check if the electrical job has been done properly.
Contacting licensed electrician
Do not sacrifice the safety of the entire household by attempting DIY electrical work. Regardless of the electrical work cost, hiring a professional still provides more confidence and peace of mind, outweighing the threats of DIY work.
Residents should always seek the experts' help in addressing any electrical concerns at home. Having a trusted electrician to inspect and repair electrical systems at home can also prevent major faulty problems from happening, hence saving on costs.
Here's how you can reach out to trained electricians who can help you with your electrical needs, while local laws and regulations are in place.
Check service providers if their electricians are qualified. The electrician should have completed all training, including a Certificate III in Electrotechnology.
Licensing requirements vary from state to state, so make sure to check if they hold the proper license.
Electricians must also be members of certain electrical associations, such as NECA, ECA, and ESAA, which signals high quality work standards.
Check for insurance and liability documents. Electricians are required to carry these copies along with them.
Make sure to check their portfolio on their website. Ratings and customer reviews on third-party resources can also help provide insights on the electricians' workmanship.
Get quotations from your top service providers before making the final decision, most especially for more complex electrical jobs. However, watch out for those who provide oddly cheap quotes.
See this page for the best electricians in your area