Categories >
Guides and Tips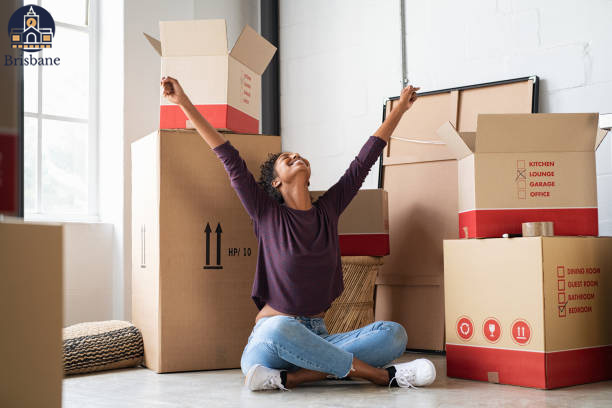 Top Ideas on Where to Get Free or Cheap Moving Boxes in Brisbane
When moving to a new location, one of your main concerns is how to pack your things efficiently and ensure that your items will be delivered undamaged. With these, you will need free or cheap moving boxes.
Some of the best places to get cheap or free moving boxes are grocery stores, local offices, from people who just moved in, schools, online community groups, recycling drop-off locations, Craigslist, and through various retailers.
1. Grocery Stores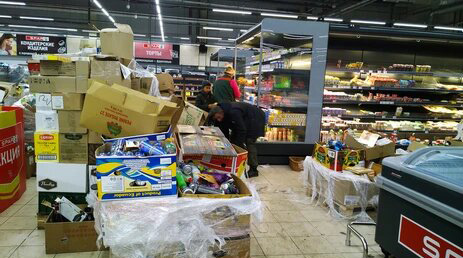 Grocery stores typically receive constant shipments of goods for their product inventory, so they have plenty of boxes of different sizes that can be used for moving out. Ask their manager or staff as they are most likely willing to give a couple of their boxes for free.
2. Local Offices
Offices have supply deliveries and after they unpacked those items, they don't need them anymore. Look for their stockman or ask their front desk officer and see if you can get some of their moving boxes.
3. Schools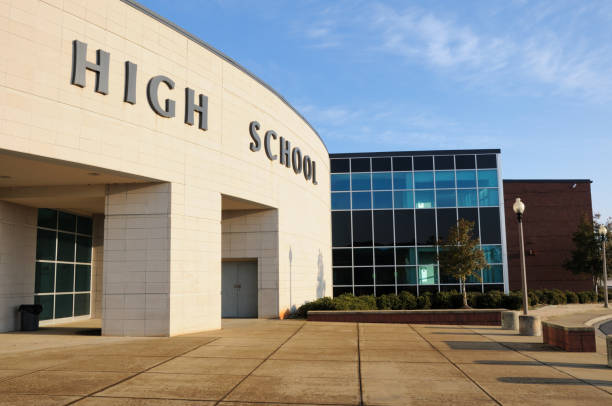 Just like offices, schools also receive regular deliveries and usually have a pile of cardboard boxes on hand. Locate local schools in your area from primary, middle, and high schools, and colleges.
Ask if they have boxes laying around. The beginning of the school year is an ideal time to check, as they usually have book and school supply shipments.
4. People Who Just Moved In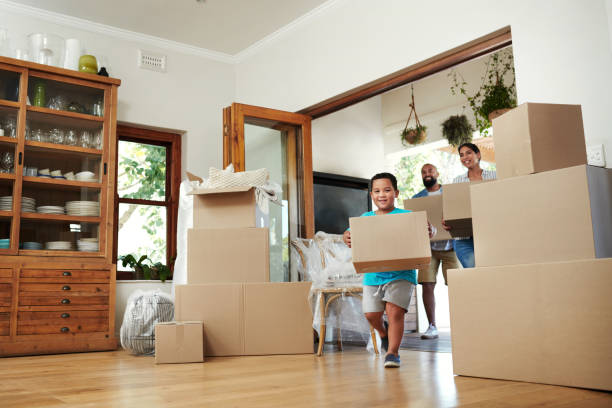 Ask your friends and neighbors if they know someone who just moved in. That person definitely wants to free up his garage with moving boxes.
With the advent of the internet today where everyone is plugged in 24/7, you can also post on social media such as Facebook, Instagram and Twitter, letting other people know that you are looking for free or cheap moving boxes in Brisbane area.
5. Online Community Groups
Social media platforms such as Facebook are a good idea to find free moving boxes. Just search "free moving boxes" on Facebook and you will surely find a group in your area that is dedicated to box exchanges for people who are moving out.
Try to post in such groups if anyone has just moved house recently and see if they have moving boxes that are no longer needed. For those who did, you can surely have them as they want to get rid of these boxes.
6. Recycling Drop-off Locations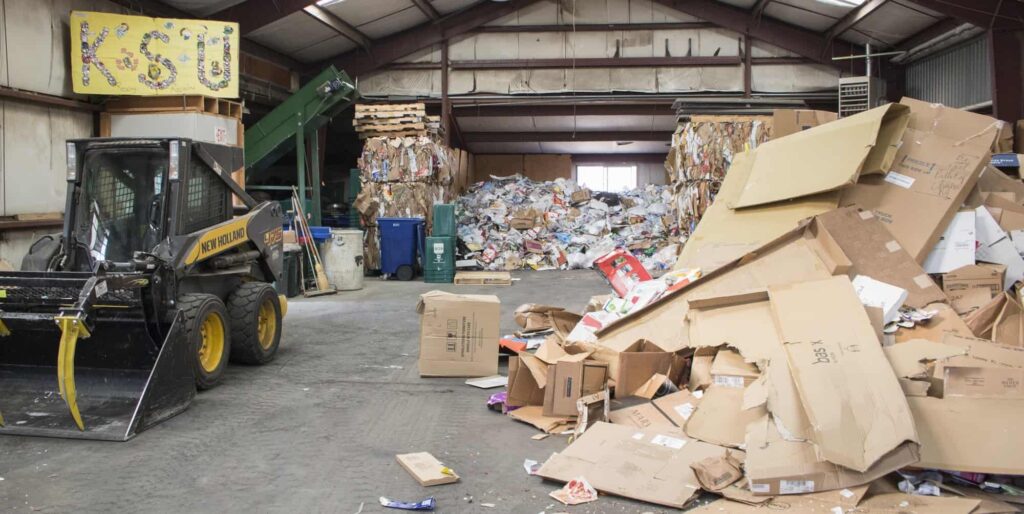 Recycling drop-off locations are ideal places to score different kinds of free moving boxes, and mostly, they sort their recyclables into separate bins, so these are clean boxes that are still suitable for moving. Call ahead or visit them.
7. Craigslist
You can search on Craigslist for free moving boxes and while some may want money for it, you may be able to negotiate for a paltry amount or so you can swap something. The beginning of the week or near the end of the weekend is an ideal time to do this.
8. Various Retailers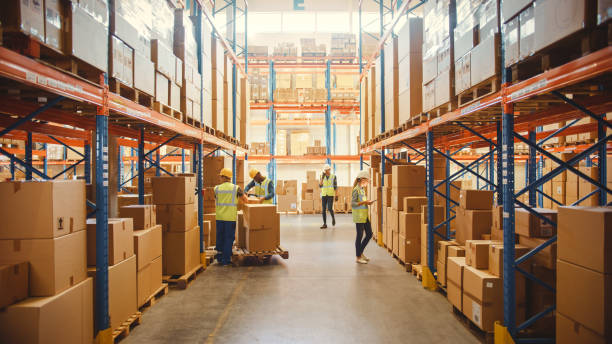 Whatever they are selling, retail businesses frequently receive deliveries of goods that come in various boxes. These businesses are happy to give away these boxes since they'd otherwise just be thrown away or will take up space in their stockrooms.
These retailers may include liquor stores, bookshops, restaurants, pet stores, coffee shops, and even pharmacies. Try contacting them.
Top Shops That Offer Cheap Moving Boxes in Brisbane
Here are the top shops that offer Cheap Moving Boxes in Brisbane. Check out each of them:
1. BOX EM UP Packaging Supplies Brisbane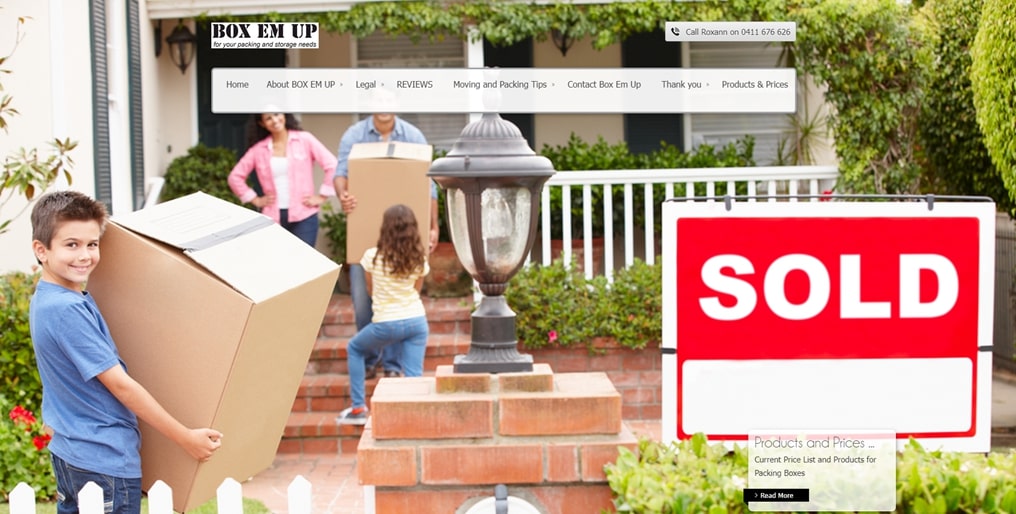 Box Em Up is a family-owned business that specializes in the sale of moving and packing supplies in Brisbane. They offer delivery of these items to your address or you can choose to pick them up.
Website: https://www.packingboxesforsalebrisbane.com
Address: 383 Trouts Rd, Brisbane QLD 4053, Australia
Phone Number: +61 411 676 626
Email: roxann@boxemup.com.au
Operating Hours: Monday – Saturday: 9AM-5PM
2. Boxfactory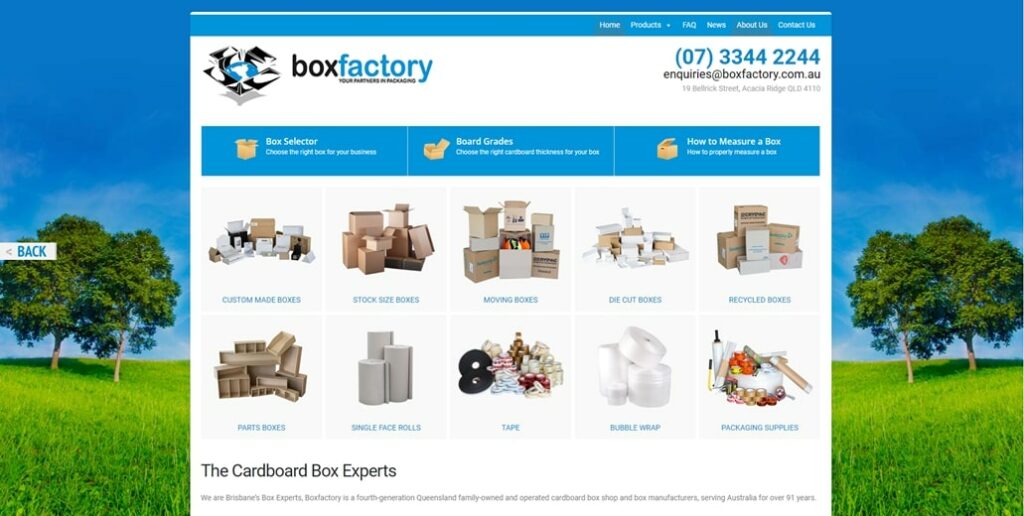 While Boxfactory is already a fourth-generation Queensland family-owned and operated business, they also offer their products in Brisbane and many other areas in Australia. They sell cartons, packaging, and cardboard boxes.
Website: https://www.boxfactory.com.au/
Address: 19 Bellrick St, Acacia Ridge QLD 4110, Australia
Phone Number: +61 7 3344 2244
Email: enquiries@boxfactory.com.au
Operating Hours: Monday – Friday: 8AM–4PM; Saturday: 8AM–11AM
3. Moving Boxes are US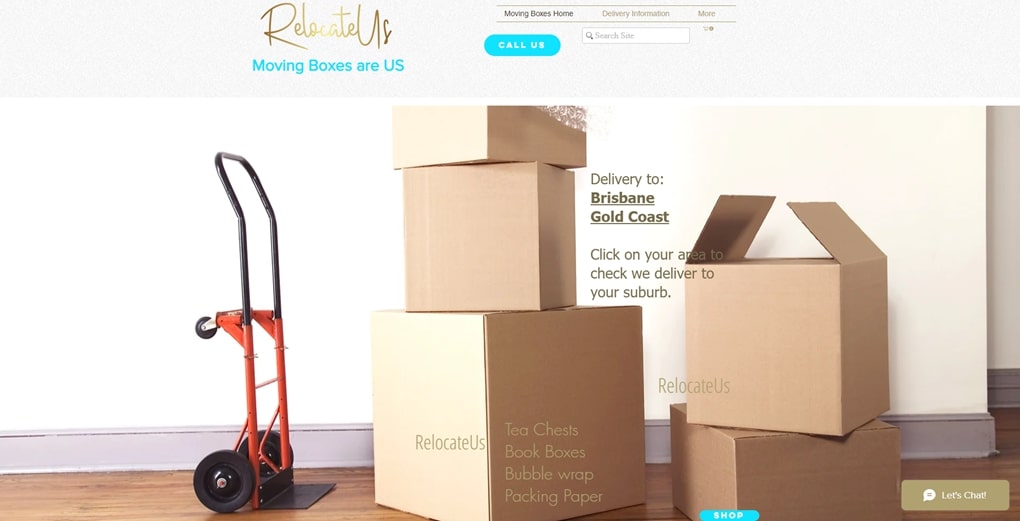 Moving Boxes are Us website is a Moving & Packing Box supplier in Brisbane and Gold Coast area. They sourced their products from industry leaders who supply 100% recycled cardboard boxes.
Website: https://www.movingboxesrus.com.au/
Address: PO Box 5254, Q Super Centre, QLD 4218, Australia
Phone Number: +61 411 566 072
Operating Hours: Monday – Thursday: 8:30AM–6PM; Friday: 8:30AM–3:30PM
4. The Moving Box Company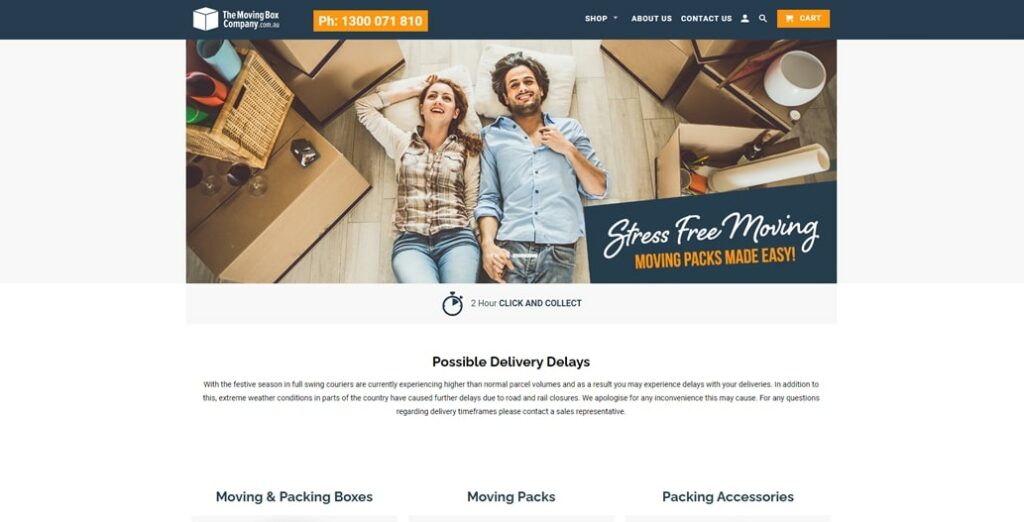 The Moving Box Company has 25+ years of experience selling moving boxes and packing materials. You can have it delivered directly to your door or collect it from one of their warehouses. They also offer a wide range of moving accessories.
Website: https://themovingboxcompany.com.au/
Address: 66/72 Alexandra Pl, Murarrie QLD 4172, Australia
Phone Number: +61 1300 071 810
Email: sales@themovingboxcompany.com.au
Operating Hours: Monday – Friday: 9:30AM–4:30PM
5. Cardboard Box Shop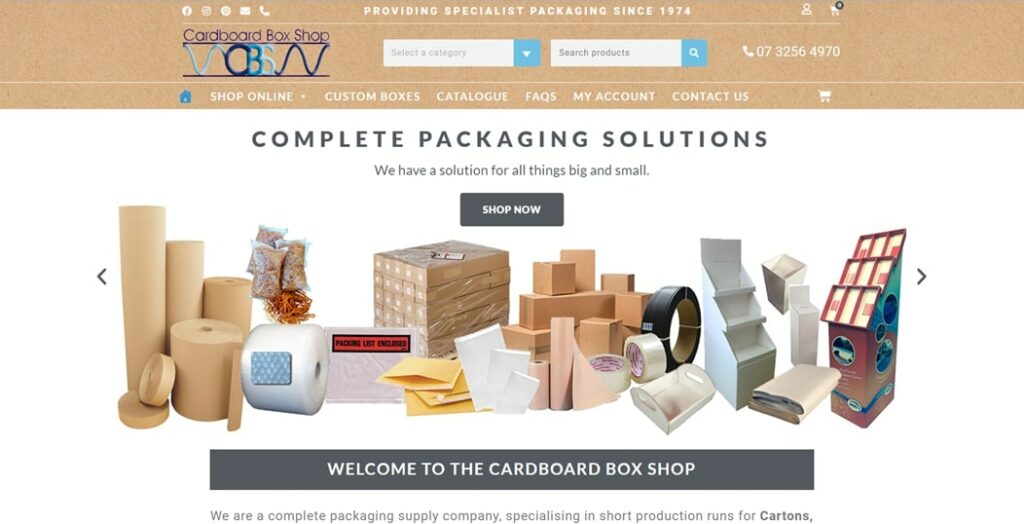 The Cardboard Box Shop is a one-stop shop for all things packaging, offering cartons, corrugated rolls, and custom-cut and printed boxes. They also arrange to ship these items nationwide.
Website: https://www.cardboardboxshop.com.au/
Address: 19 Bellrick St, Acacia Ridge QLD 4110, Australia
Phone Number: 07 3256 4970
Email: info@cardboardboxshop.com.au
Operating Hours: Monday – Friday: 7AM-3.30PM
Factors to Consider When Looking for a Moving Box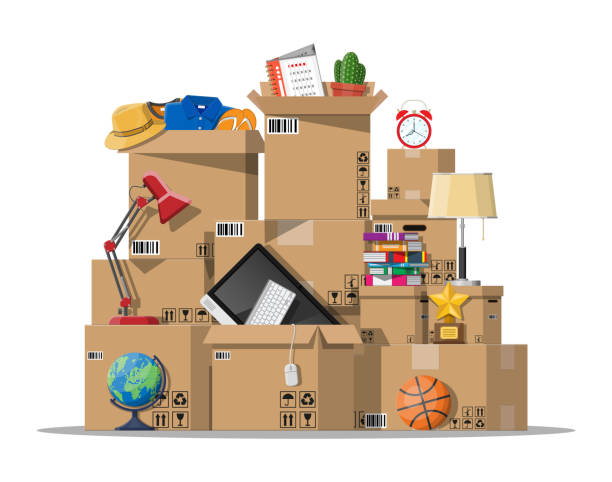 With a lot of moving boxes to choose from, identifying which one suits your needs can be difficult. So, consider these factors when looking for free or cheap moving boxes:
1. Size
As you have different types of goods to be transferred from one place to another, you will also need boxes of different sizes. For example, if you have items such as TV and other appliances, you don't want to put them along with smaller fragile items.
It is recommended that you sort items of different sizes in separate boxes. Doing so will prevent damaging other items, especially smaller and fragile ones.
2. Weight-Holding Capacity of the Box
Another factor is to know the weight-holding capacity of the box to ensure that it is capable of accommodating certain types of items. With the right box, your goods will be protected properly.
3. Type
Moving boxes come in various sizes and shapes, and each is specifically suited to fit certain household items. Check out the following types of free moving boxes:
1. Picture and Mirror Boxes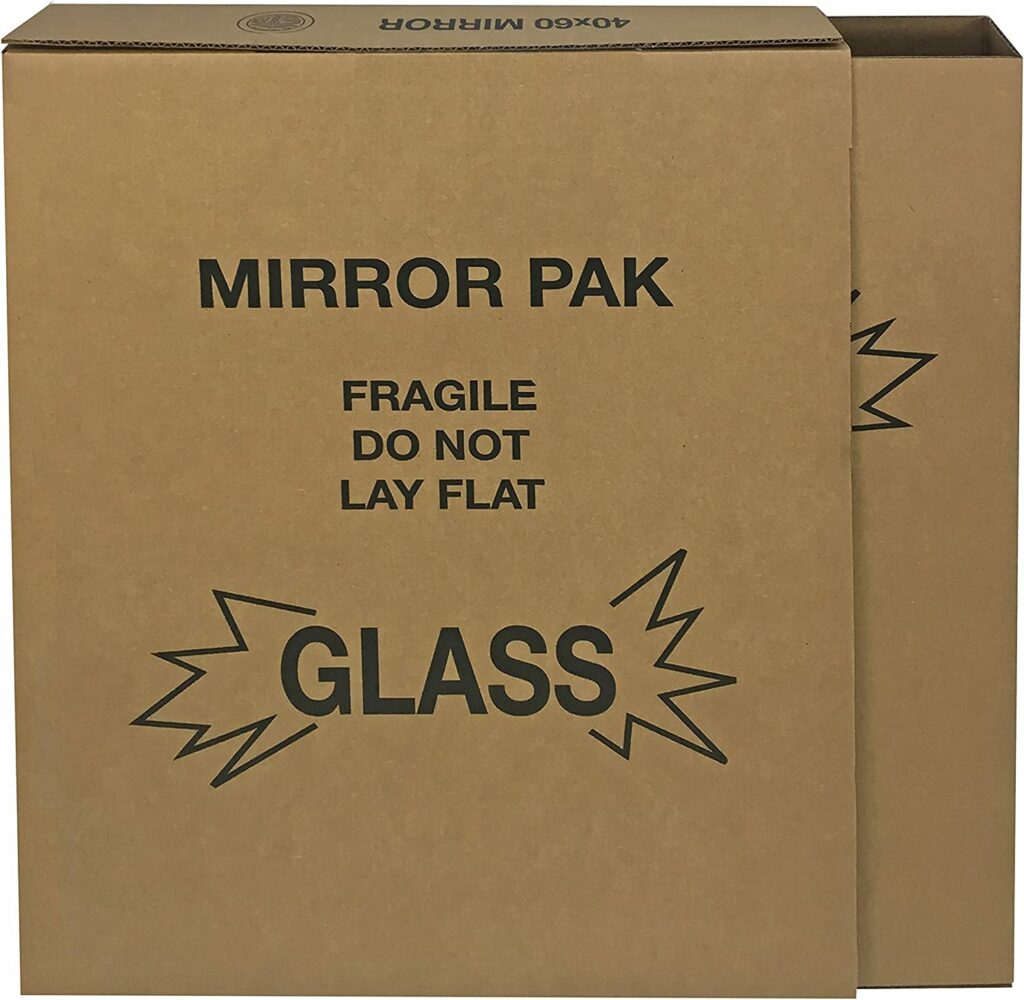 These moving boxes are intended for framed pictures and mirrors. You may also consider wrapping such fragile items in bubble wrap before securing them in these telescoping cartons.
2. Corrugated Box for Kitchenware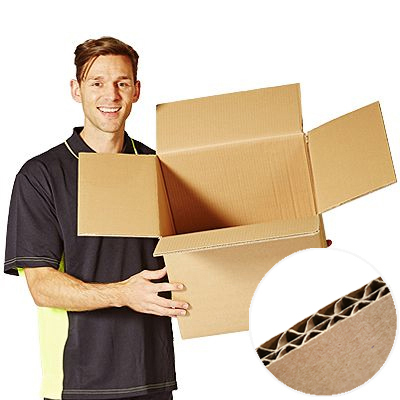 For breakable items such as kitchenware, it is better to use a corrugated box which is a sturdy material and has a double-wall construction. These containers provide a higher level of protection to delicate items as they can withstand shocks.
3. Medium-Sized Box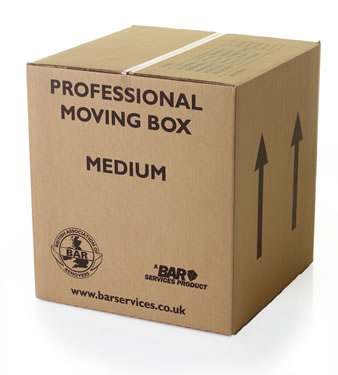 This is usually considered the standard moving box size and ideal for numerous items such as home decor, toys, photo albums, books, office supplies, and other household items. It is approximately 35-45 cm long with a volume of 1.75 cubic feet.
4. Large Box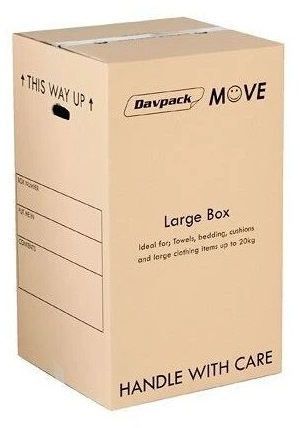 With a dimension of 45x45x60 cm and a volume of 3.5 cubic feet, large boxes are usually used for pots, pans, non-perishable food (cans and jars), pillows, large serve ware, lamps, and vases.
5. Extra-Large Box for Bulky Items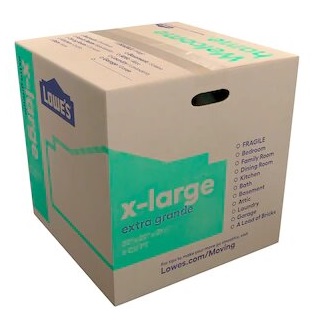 Extra-large boxes have an approximate volume of 4.5 cubic feet and a length of 45-60 cm. These are suitable for bulky items like lampshades, towels, linens, towels, and small appliances.
Moving Boxes in Brisbane Price Guide
We've put together the different types of moving boxes, their approximate dimensions, and the price range of each type. Take a look at this.
Type
Approximate Dimensions
Price
Picture/Mirror Box
Width: 7cm
Length: 77cm
Height: 104cm
$3.28 – $6.50
Corrugated Box for Kitchenware
Width: 30cm
Length: 30cm
Height: 40cm
$4.50 – $5.50
Medium-Sized Box
Width: 31cm
Length: 35cm
Height: 50cm
Lightweight: $2.75
Heavy duty: $4.50
Large Box
Width: 45cm
Length: 45cm
Height: 60cm
Lightweight: $4
Standard strength: $4.50
Extra strong: $5.99
Extra-Large Box
Width: 45cm
Length: 60cm
Height: 60cm
$6.40 – $8.90
When preparing to move out, one of the necessary things that you will need is moving boxes. If you have a larger home with several things to pack, you will need more moving boxes, and that can take a toll on your budget.
However, you can save on the expense if you know where to get free or cheap moving boxes in Brisbane. With the above-mentioned ways, you don't have to spend a penny and if you ever will, it's just a meager amount.