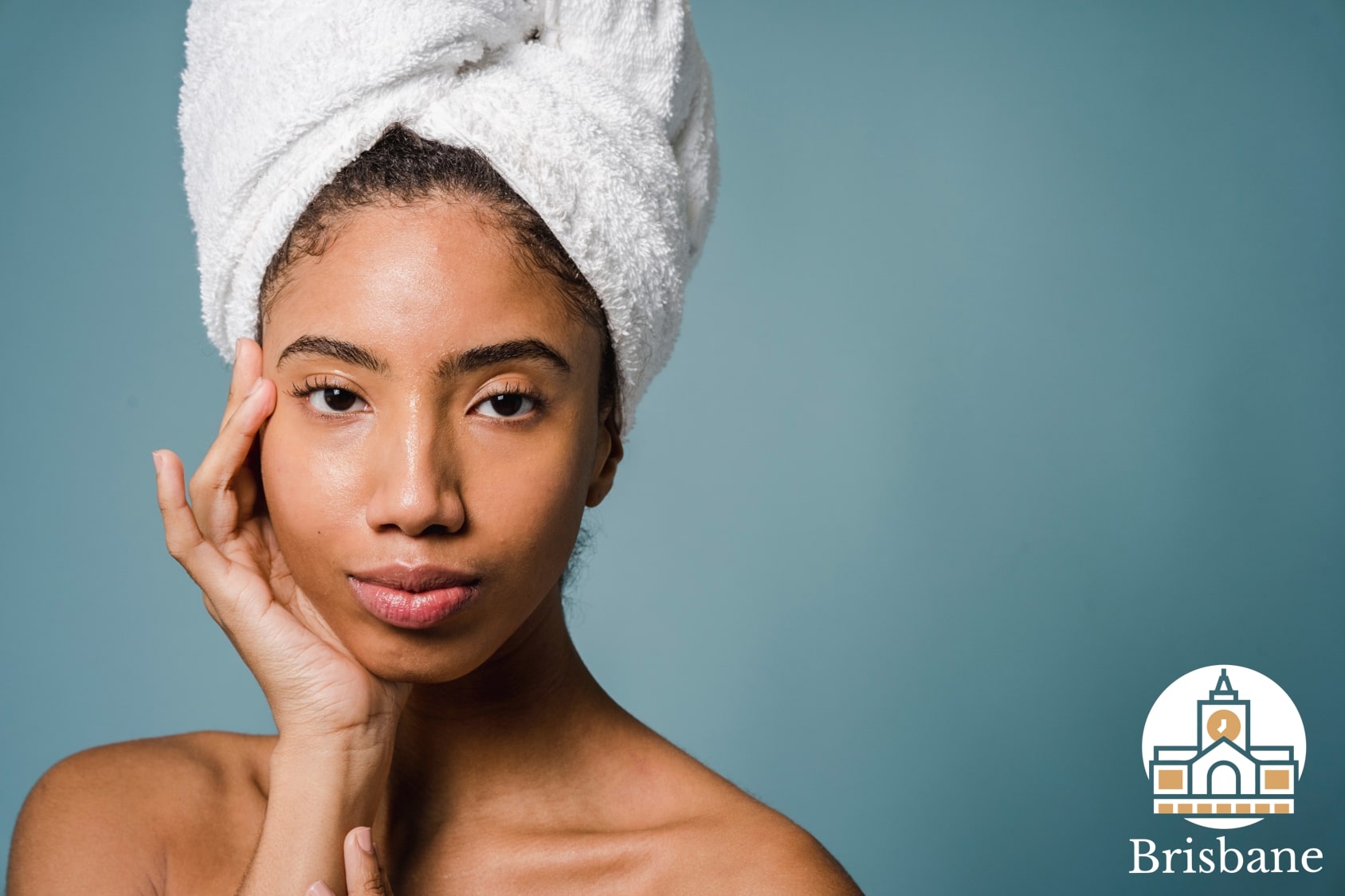 5 Best HIFU Clinics in Brisbane
Criteria for the Best HIFU Clinics in Brisbane
1. Eternal Youth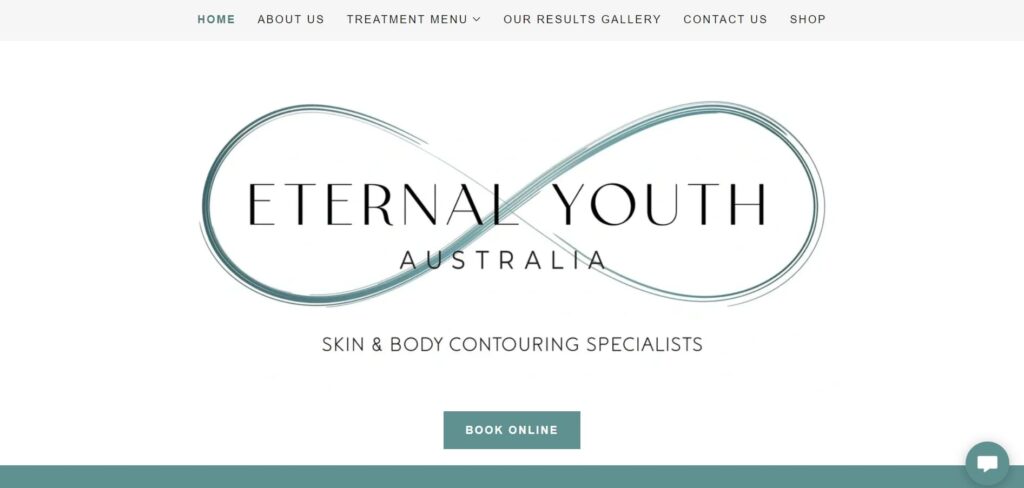 Services: HIFU Skin Tightening, Cryolipolysis Freeze Fat, Body Sculpting/Meditone, Plasmalift Tightening, Facial Treatments, Skin Care Products, Skin Needling, Led Light Therapy, Teeth Whitening, Personal Wellness Consult
Website: https://eternalyouthaustralia.com.au/
Address: 2/16-18 Beenleigh-Redland Bay Road, Loganholme QLD 4129
Contact Details: enquiries@eternalyouthaustralia.com.au / (07) 3448 0408
Operating Hours: Tuesday – Friday, 9am – 5pm; Saturday – by appointment
| | |
| --- | --- |
| Google reviews score | 4.6/5 |
| Facebook reviews score | 4.5/5 |
| Total reviews | 4.7/5 |
| Score consistency | 4.9/5 |
| | |
| --- | --- |
| Services | 5/5 |
| Licenses | 5/5 |
| Results | 4.9/5 |
| Bookings | 4.9/5 |
| Rates | 4.8/5 |
Award-winning clinic
Offers personal wellness consultation
Competitive rates
Only open from Tuesday to Friday
Saturdays are by appointment only
We chose Eternal Youth as one of the best HIFU clinics in Brisbane as they're a multi-awarded clinic recognized across Australia!
It's worth noting that they only use the latest medical-grade cutting-edge machines that are TGA (Therapeutic Goods Administration) approved. So it gives us the peace of mind that we can only expect the best results and high quality treatments.
They offer HIFU skin tightening and HIFU fat freezing wherein you can choose from Mini HIFU for the face and neck area and HIFU Body for a full body treatment.
Their HIFU neck and chin lift is priced at $399 and their full face and neck HIFU is priced at $1499, which we think are pretty competitive rates.
Apart from HIFU, we love that they also offer other treatments such as facial treatments, body sculpting, plasmalift, skin needling, led light therapy, and teeth whitening.
We're also happy to hear from clients that they feel safe and comfortable at the clinic and are satisfied with their HIFU treatment results.
Another thing that we appreciate is that they offer personal wellness consultations! What's more is that you'll be booking a session with Matt Legge, who has been a naturopath for over 25 years!
He can do lifestyle coaching, testing and analysis, supplement protocols, biohacking, and food therapy.
However, clinic days are a bit limited as they're only open from Tuesdays to Fridays, while Saturdays are by appointment only.
2. Jinny
Services: HIFU Therapy/Thermal/Fractional, Eyebrow Tattoo, Eyeliner Tattoo, Lip Tattoo, IPL, PDT (Acne Treatment), Skin Boost-Regeneration, Body Tightening, Hydrogen Peeling, RF-Endermalogy
Website: https://www.facebook.com/jinny9935/
Address: Level 3/341 Mains Rd, Sunnybank QLD 4109
Contact Details: info@bihb.com.au / +61 480 194 421
Operating Hours: Tuesday – Saturday, 10am – 7pm
| | |
| --- | --- |
| Google reviews score | 4.9/5 |
| Facebook reviews score | 5/5 |
| Total reviews | 5/5 |
| Score consistency | 4.9/5 |
| | |
| --- | --- |
| Services | 4.8/5 |
| Licenses | 5/5 |
| Results | 4.9/5 |
| Bookings | 4.8/5 |
| Rates | 4.7/5 |
Highly rated clinic 
HIFU treatment includes facial
Offers a range of beauty treatments 
Main service is cosmetic tattoos
Doesn't have an official website
Jinny Beauty is one of the highest rated HIFU clinics in Brisbane that's why they definitely deserve a spot on our list!
They mainly provide Korean beauty treatments and we love that they specialize in a range of facial services. This includes cosmetic tattoos and various skin treatments for all types of skin.
When it comes to their HIFU treatment, their rates start from $500 – $1,300. We think the rates are reasonable and clients say that they're happy with the service and are satisfied with the results.
What's more, they also include a facial together with the HIFU treatment which is an awesome perk! And it's great to hear from clients that they are very professional and highly knowledgeable in their field.
We also like that they have long operating hours from 10am to 7pm from Tuesdays to Saturdays, so scheduling an appointment would be more flexible. But take note that they're closed on Sundays and Mondays.
Though, we just find it a bit problematic that they don't have a functioning website and only have social media pages. Before trying out any service, we like reading up on the treatments that they offer to learn more about a specific procedure.
So if you're planning to book with them, it would be best to visit them personally for a consultation.
3. SkinFit New Farm
Services: HIFU, SkinFit Signature Facial Treatment, SkinFit Deluxe Signature Facial Treatment, Microneedling, Microdermabrasion, Supercleanse, SkinFit Spring Facial, Beauty Treatments, IPL Hair Reduction Treatments (Men & Women)
Website: https://www.skinfitnewfarm.com/
Address: 85 Merthyr Rd, New Farm QLD 4005
Contact Details: skinfitnewfarm@outlook.com.au / 07 3358 2242
Operating Hours: Monday – Wednesday & Friday, 10am – 5pm; Thursday, 10am – late (by appointment); Saturday, 9am – 4pm
| | |
| --- | --- |
| Google reviews score | 4.7/5 |
| Facebook reviews score | 4.7/5 |
| Total reviews | 5/5 |
| Score consistency | 5/5 |
| | |
| --- | --- |
| Services | 5/5 |
| Licenses | 5/5 |
| Results | 5/5 |
| Bookings | 5/5 |
| Rates | 4.8/5 |
Great treatment aftercare support
Uses 100% Australian organic products
Offers SkinFit Skin Club membership
Website doesn't indicate rates for treatments
Parking might be difficult
What we love about SkinFit New Farm is that they mainly focus on HIFU treatments! So if you're looking to try HIFU on your skin, we recommend checking out this clinic!
Having HIFU as their main service gives us utmost confidence with their skills and experience.
We also find it really helpful that they provide all the information you need before the treatment, plus they will also provide a detailed aftercare routine for you. This shows the level of care they give their clients so this really puts us at ease.
We love that they also offer the SkinFit Skin Club membership which provides clients with special discounts, facial treatments every four weeks, plus priority booking! The membership rate starts from $32.25 per week for 52 weeks.
On top of that, it's worth noting that the clinic only uses 100% Australian-owned organic products! That said, we think it's good to support businesses like this, and you can also shop for their products on their website!
Furthermore, it's awesome that they're open six days a week, so we think booking an appointment would be easier with longer clinic hours.
However, their website doesn't include the rates for each treatment, so it's best to give them a call or visit their clinic to find out.
Lastly, if you're bringing a car, it might be difficult to find parking especially during peak hours as there are other establishments around.
4. Ricky's Aesthetics
Services: HIFU Treatment Packages (Mini Revival, Ageless Duo, Radiant Trinity), HIFU for Face, Neck & Decolletage, Eye Lift, Stomach, Knees, Thighs, Legs, Arms, Hands, Mouth
Website: https://www.rickysaesthetics.com.au/
Address: 6 Byth Street, Banyo, QLD 4014
Contact Details: rickysaesthetics1@gmail.com / 0423 017 876
Operating Hours: Monday – Saturday, 9:30am – 7pm
| | |
| --- | --- |
| Google reviews score | 5/5 |
| Facebook reviews score | 0/5 |
| Total reviews | 2.5/5 |
| Score consistency | 5/5 |
| | |
| --- | --- |
| Services | 4.9/5 |
| Licenses | 5/5 |
| Results | 5/5 |
| Bookings | 5/5 |
| Rates | 4.7/5 |
HIFU machines have 16D frequency which is the highest in the market
Offers intro packages for face and neck treatments
Provides HIFU treatment for specific areas of the body
Steep price points compared to other clinics
Street parking only
Another clinic that offers HIFU as their primary service is Ricky's Aesthetics HIFU Skin Boutique!
What's special about their HIFU treatment is that their HIFU machine provides the highest energy frequency in the market! Their frequency is 16D, while most services use 4D or 7D machines.
With a higher energy frequency, their HIFU treatment has higher effectiveness as well. This also means that treatments will be more long-lasting, which gives great value for money!
We also love that they offer three HIFU packages. First, the Mini Revival for the face has an intro offer of $499, while the Ageless Duo targets the face and neck for $649.
Then the Radiant Trinity is priced at $799 which targets the face and neck, plus a décolletage rejuvenation package.
You can also opt to avail of a HIFU treatment for a specific area such as mouth, arms, and hands which cost $399, $1499, and $799, respectively. Meanwhile, HIFU for the knees, stomach, thighs, and legs start from $999 to $1999.
However, if you check the regular rates for the face treatment, it's way higher at $999, while the full face and neck treatment is at $1299.
The rates are higher compared to other clinics but given their high frequency machines, we think it's already a good deal!
5. Peche Medispa
Services: HIFU Non-Surgical Facelift, Chin Sculpting, Skin Needling, Body Sculpting, Fat Freezing, Ultimate Hollywood Facial
Website: https://peche.com.au/
Address: 1/35 Wyandra Street, Teneriffe, QLD 4005
Contact Details: 1300 558 204
Operating Hours: Monday, Tuesday & Friday, 9am – 5pm; Wednesday & Thursday, 9am – 8pm; Saturday, 8am – 4pm
| | |
| --- | --- |
| Google reviews score | 5/5 |
| Facebook reviews score | 5/5 |
| Total reviews | 5/5 |
| Score consistency | 5/5 |
| | |
| --- | --- |
| Services | 5/5 |
| Licenses | 5/5 |
| Results | 5/5 |
| Bookings | 5/5 |
| Rates | 4.8/5 |
Highly personalized sessions
50% off on HIFU treatments
Great customer service
Regular HIFU rates are more expensive than others
Street parking might be limited during peak hours
If you're looking for a premium skincare experience, then Peche Medispa is a must-visit clinic!
What we love about them is that they truly make every session as personalized as possible. We appreciate that they take the time to get to know their clients in order to recommend the best treatment so they can achieve their skincare goals.
Apart from HIFU treatment, they also offer Chin Sculpting, Body Sculpting, Skin Needling, Fat Freezing, and the Ultimate Hollywood Facial!
Good news for those who are planning to book a HIFU session with them, as rates for this service have a special discount offer of 50% off!
From $1600, their full face lift is now $800, while their lower face, submentum and neck lift is now $1050 from $2100.
You can also opt to avail of HIFU treatment for specific areas such as eyes ($270), forehead ($150), eyes and forehead ($390), and lateral eyebrow lift ($350). They also offer a full eye rejuvenation package for $499.
We think their discounted rates are a good deal, we just hope they keep the rates that way as their regular prices are too expensive.
Another thing, if you're taking your car to the clinic, only street parking is available and it might be difficult to find a spot during peak hours.
FAQs about HIFU
---