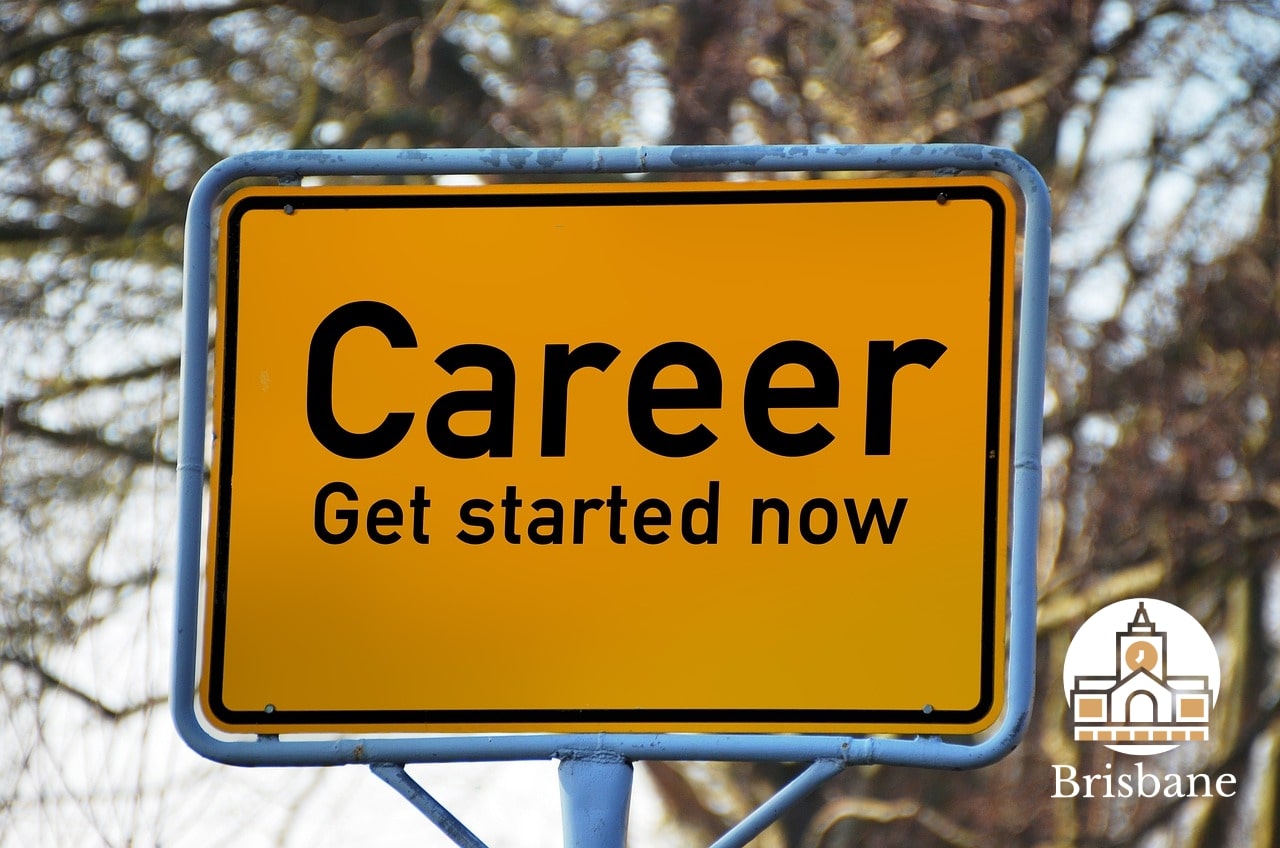 Best 5 Career Coaches in Brisbane
1. Career Vitality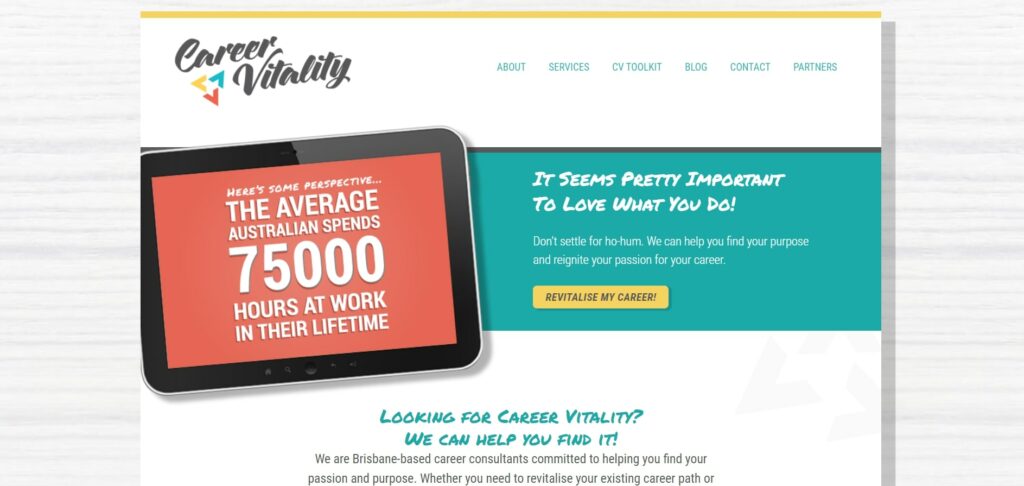 Services: Organisations Coaching, Individual Coaching
Website: https://careervitality.com.au/
Address: Indooroopilly, Qld, 4068
Contact Details: (61) 400 739 919
Operating Hours: Monday – Friday: 9:00 AM – 5:00 PM
| | |
| --- | --- |
| Google reviews score | 5/5 |
| Total Reviews | 5/5 |
| Score consistency | 5/5 |
| | |
| --- | --- |
| Expertise | 4.75/5 |
| Testimonials | 5/5 |
| Coaching Rates | 4.75/5 |
| Communication Styles | 4.75/5 |
Offers really practical advice
Discusses options thoroughly
Website could use more information
Hard to contact via phone (line's always busy)
What we love about Career Vitality is also the same thing its former clients appreciate the most—practical advice. The company's known for offering the most doable, realistic pieces of advice to its clients that make career decisions easier.
In fact, according to said former clients, their career situations had greatly improved because the advice given to them was easy to follow. They were given a clear picture of what they needed to improve on and focus on, so they had known where to go.
We admire this type of approach because it helps us define what we're really seeking for in terms of career path. If we understand our strengths and weaknesses, it's easier for us to adapt to the changes we need to adapt in order to achieve results.
It also helps that the coaches are amazing and help clients a lot in terms of how they can use the resources and skills they already possess. They discuss options thoroughly so clients can use different techniques to address their career issues.
We just don't like that it's difficult to contact via phone because the line's busy–this can be very inconvenient to clients who prefer calls rather than emails. Also, we hope the company adds more details on their website because it lacks necessary information.
2. Career Voice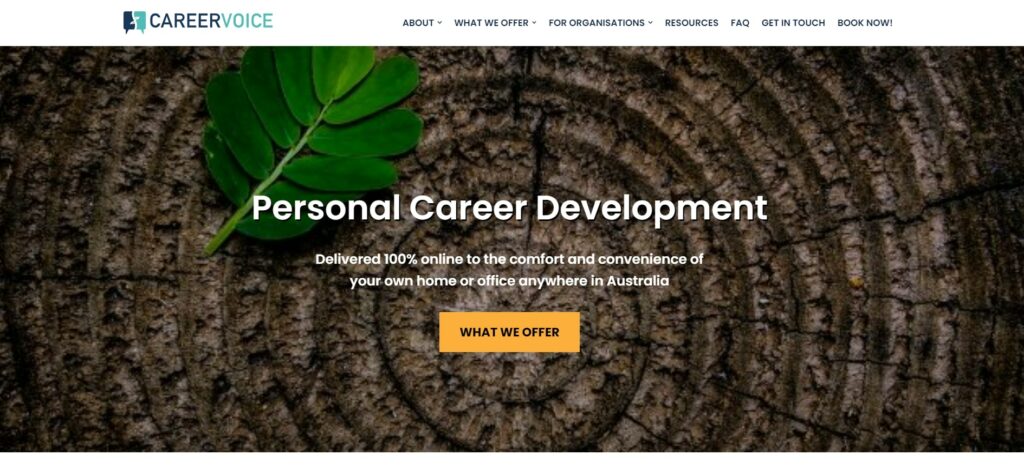 Services: Career Coaching, Changing Lanes, Career Advance, Land the Role, Interview Coaching
Website: https://careervoice.com.au/
Address: 8 Selangor Pl, Carina QLD 4152, Australia
Contact Details: (61) 7 3060 0424
Operating Hours: Monday – Friday: 7:00 AM – 5:00 PM
| | |
| --- | --- |
| Google reviews score | 5/5 |
| Total Reviews | 4.75/5 |
| Score consistency | 4.85/5 |
| | |
| --- | --- |
| Expertise | 4.75/5 |
| Testimonials | 5/5 |
| Coaching Rates | 4.75/5 |
| Communication Styles | 4.75/5 |
Open to clients globally
Accommodates longer sessions if needed
Contact form sometimes doesn't work
Late replies on emails
When Career Voice said it's for everyone, it means it's for everyone. We really like that regardless of the industry a person wants to work for, the company has the tools and the coaches to help him or her progress!
The thing about Career Voice is that their coaches are trained to really help people find the right fit for them—whether it's about the position or the industry. The coaches are so great at analysing clients' skills so they can help them focus on more important aspects.
Former clients actually attest to this—they told us that Career Voice coaches didn't like wasting time. They attentively listen to clients during consultations so they easily come up with plans and techniques that address the situation!
We think another advantage of Career Voice is that it's open to clients globally. Sessions are done virtually of course, but they're as comprehensive as face-to-face sessions hence we think it's still worth paying for if clients are outside Australia!
The sessions usually last for around 50 minutes to an hour, but we appreciate that Career Voice is open to longer ones if the clients ask for them. This means the company really wants to help its clients and has no qualms in terms of time flexibility!
Just a little warning—it'll be better to call if you want to arrange a schedule. Sometimes the contact form doesn't work so your inquiries don't reach the company, and there are also times when you get late replies for emails, which can mess up your schedules.
Overall, despite the minor issues, Career Voice is one of the best places to find a career coach. It's very client-centred and focuses on each person's individual strengths so they can use them to advance their careers!
3. Jo Macdonald Career Consulting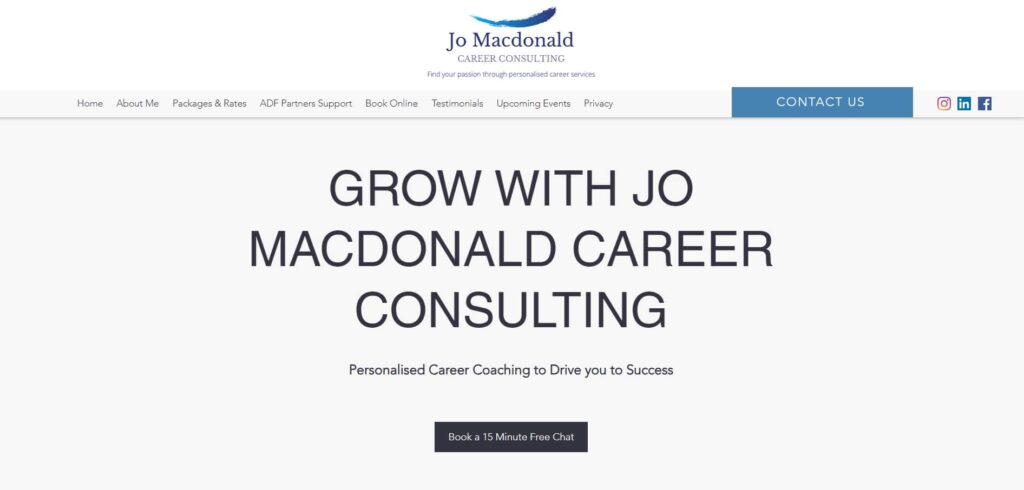 Services: Career Coaching, Resume & Cover Letter, LinkedIn, Interview Coaching, Career Switch Up
Website: https://www.jomacdonaldcareers.com/
Address: Auchenflower, QLD, Australia 4064
Contact Details: [email protected]
Operating Hours: Monday – Friday: 7:00 AM – 3:00 PM
| | |
| --- | --- |
| Google reviews score | 5/5 |
| Total Reviews | 4.6/5 |
| Score consistency | 4.8/5 |
| | |
| --- | --- |
| Expertise | 4.75/5 |
| Testimonials | 5/5 |
| Coaching Rates | 4.75/5 |
| Communication Styles | 4.5/5 |
Focuses on career coaching
Very detailed techniques and strategies
No phone number
Emails are not answered at times
We know that not everyone wants to focus on self-improvement first and just goes straight to career coaching. Jo Macdonald Career Consulting focuses solely on that and the things that come with it like resume writing, LinkedIn, and interview among others!
What we love about the company is that it concentrates on the techniques and strategies on how clients can get that job or advance in their careers. They'll get to explore all the details and see things from different points of view!
We chatted with some of Jo Macdonald's clients, and they said they loved how the coaches helped them to target their strengths and focus on the right opportunities for them. This allowed them to prioritise those things they wanted for their careers.
In addition to this, the coaches are really very encouraging. We admire that they meticulously go through each step with their clients so they'll be mentored properly on how to use the tools—whether it's for CV improvement, job profile, or interview!
They also really give great pieces of advice most especially if the client's planning to switch careers. It's not easy to give up things we already know, but Jo Macdonald coaches make things easy for us by helping us all throughout the process!
We just hope the company improves their communication channels for the convenience of its clients (it doesn't have a phone number!). Other than that, visit Jo Macdonald if you're looking for a service that offers the basic things you need for a career change.
4. Mastery to Success Pty Ltd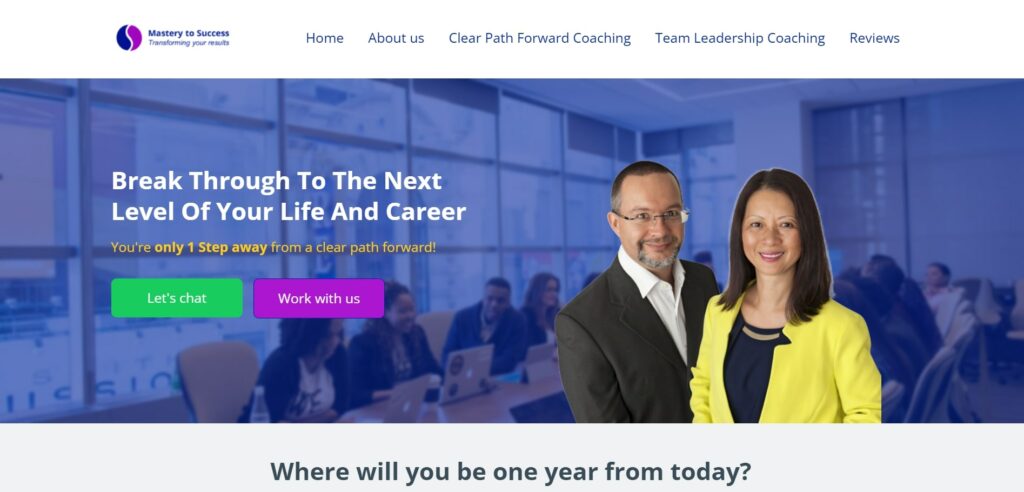 Services: Clear Path Forward Coaching, Team Leadership Coaching
Website: https://masterytosuccess.com.au/
Address: Queensland, Australia
Contact Details: (61) 415 210 540
Operating Hours: Tuesday & Thursday: 8:00 AM – 7:00 PM; Wednesday & Friday: 1:00 PM – 5:00 PM; Saturday: 8:00 AM – 5:00 PM
| | |
| --- | --- |
| Google reviews score | 5/5 |
| Total Reviews | 4.4/5 |
| Score consistency | 4.65/5 |
| | |
| --- | --- |
| Expertise | 4.5/5 |
| Testimonials | 5/5 |
| Coaching Rates | 4.5/5 |
| Communication Styles | 4.75/5 |
Organised sessions
Offers executive coaching
Only available in the afternoon on Wednesdays & Fridays
Lack of information on website
Mastery to Success Pty Ltd is known for its organised sessions. We love the step-by-step approach because it allows clients to see the weaknesses on their part, which will in turn help them transform those into career-related motivations.
The approach is very personal in terms of letting the clients appreciate their strengths and see their weaknesses as means to improve their career status. We appreciate how the company changes your way of thinking—this could lead to life-changing choices!
We think it's also great that Mastery to Success offers executive coaching. This is pricier than regular coaching, but according to clients, the sessions really help them improve their skill sets more as well as their approach to handling their people.
Speaking of coaches—they're very resourceful! They can turn problems into tools for improvement, which will help the clients see things in new perspectives.
Just a couple of things we think that need improvement—the website and inconvenient schedules. The website could use more important information and the schedules hopefully can be more flexible for clients who are very busy.
If you're feeling stuck in your career decisions and don't know what to do, we recommend checking out Mastery to Success. The company has mentors as coaches—they won't only tell you what to do, they'll show it!
5. Transformational Coaching and Counselling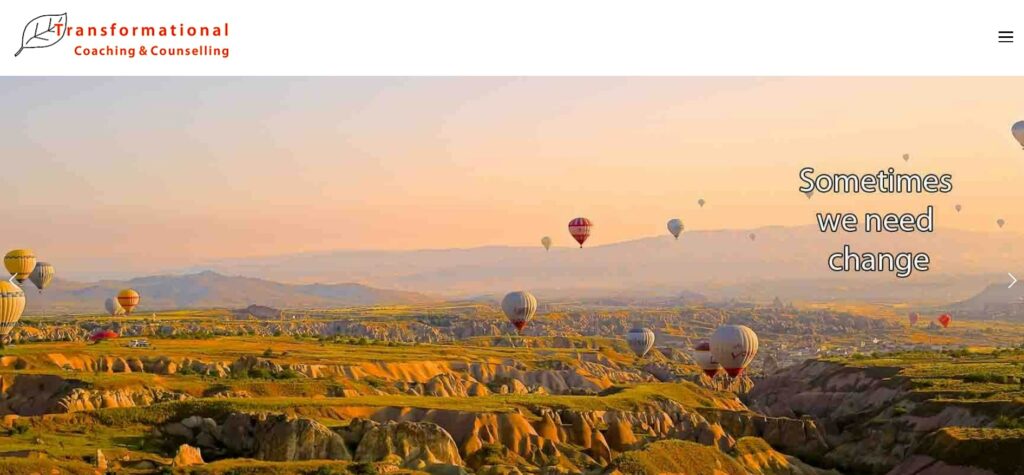 Services: One-on-One Coaching & Counselling, Couples & Relationship Counselling, Workshops & Courses
Website: https://transformational-coaching-counselling.com.au/
Address: 21 Avon St, Petrie Terrace QLD 4000, Australia
Contact Details: (61) 437 928 997
Operating Hours: Tuesday: 10:00 AM – 6:00 PM; Wednesday & Thursday: 10:00 AM – 7:30 PM
| | |
| --- | --- |
| Google reviews score | 4.9/5 |
| Total Reviews | 4.3/5 |
| Score consistency | 4.6/5 |
| | |
| --- | --- |
| Expertise | 4.75/5 |
| Testimonials | 4.5/5 |
| Coaching Rates | 4.5/5 |
| Communication Styles | 4.75/5 |
Very personal approach
Focuses on techniques and resourcefulness
Only available 3 times a week
Hard to schedule an appointment
What makes Transformational Coaching and Counselling stand out is its approach. It focuses on the internal transformation of a person in order to reach goals, which makes sense to us because sometimes our lack of focus and determination originates inside.
According to past clients, they liked the fact that instead of just focusing on the technicalities, the coaches focused on internal growth. They said it helped them develop their sense of self more, which made them realise what they needed to improve on.
To us, this kind of approach is meaningful because once someone makes sense of himself, the rest follows. It improves his self-confidence and makes him focus more on the things he wants so he'll be more enthusiastic to find the right career!
Another thing we love about Transformational Coaching is how the coaches do the counselling and the coaching. They're very nurturing–instead of focusing on what a client lacks, they teach him how to use the skills he has to go after the career he wants.
The sessions are fun too! We appreciate that the consultations have so much room for discussions and exchange of ideas that the client feels that his thoughts are valid as well as his concerns about career-related decisions.
The only things that turn us off are related to schedules. For one, Transformational Coaching is only available three times a week, which is probably also the reason why it's difficult to book appointments.
But other than that small issue, we find no other reason not to recommend the company. If your concern is the communication styles and approach of the coaches, Transformational Coaching might have the right coaches for you!
FAQs About Career Coaching
---
This marks the end of our review, but this can also re-launch your new career! Finding the best career coach means finding the best route to your new work path, so make sure to hire the best one that can cater to your professional demands.
---