Categories >
Other Services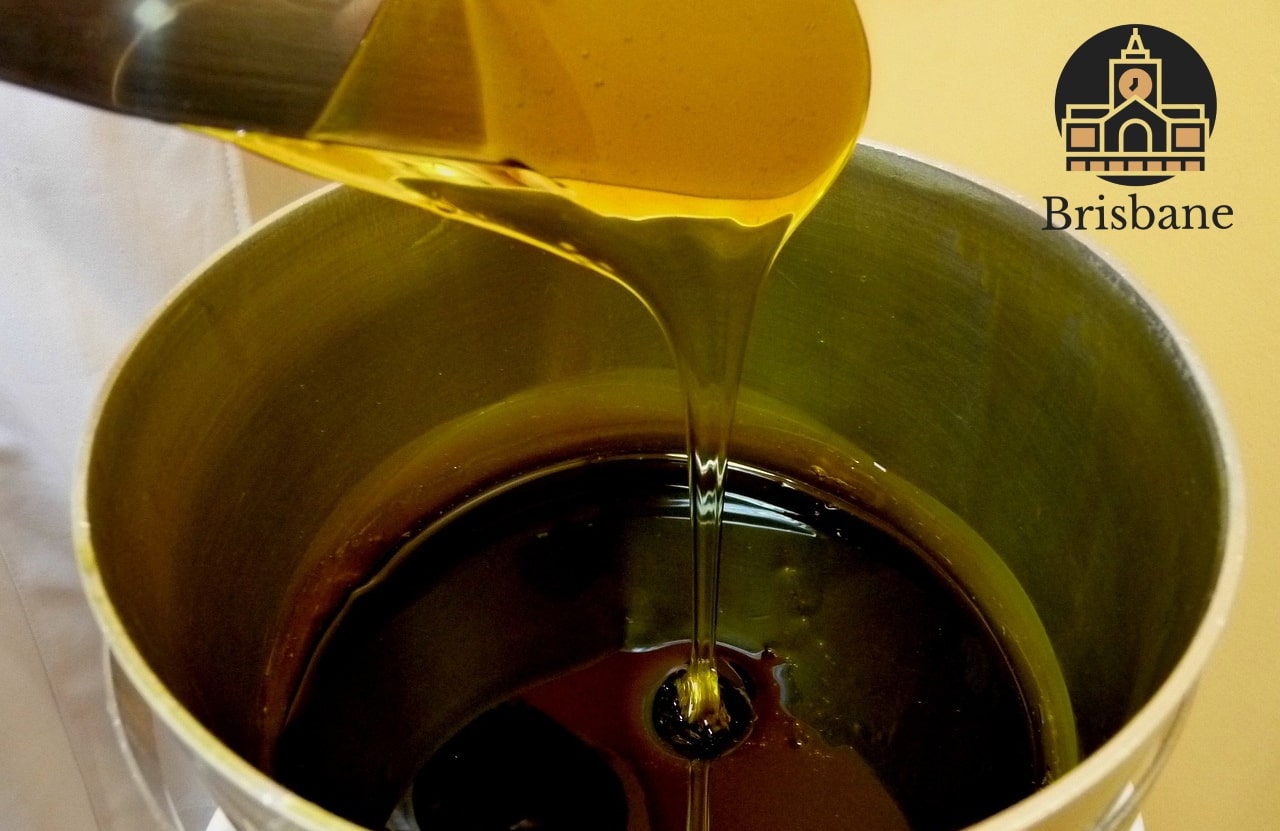 Top 5 Waxing Salons in Brisbane
How We Chose the Top Waxing Salons in Brisbane
1. Wax It
Website: https://waxit.net.au/
Address: Shop/1340 Logan Rd, Upper Mount Gravatt QLD 4122, Australia
Contact Details: (61) 7 3343 6993
Operating Hours: Monday – Wednesday & Friday: 9:00 AM – 5:30 PM; Thursday: 9:00 AM – 8:00 PM; Saturday: 9:00 AM – 5:00 PM; Sunday: 10:00 AM – 3:00 PM
| | |
| --- | --- |
| Google reviews score | 4.8/5 |
| Total Reviews | 5/5 |
| Score consistency | 4.9/5 |
| | |
| --- | --- |
| Qualified Technicians | 4.5/5 |
| Booking & Communication | 4.75/5 |
| Hygiene & Cleanliness | 4.5/5 |
| Location | 4.75/5 |
| Rates | 4/5 |
Almost-painless wax procedures
No advance booking needed
Pricey
Staff don't accept customers even though it isn't closing time yet
What we love about Wax It is the fact that we don't have to book in advance to avail its services. It's perfect for those who always have busy days that even booking schedules for certain services is a chore.
Most waxing salons need appointments to avoid long waiting times and crowds, but Wax It can accommodate you whatever time of the day you visit. Sounds pretty convenient to us, and walk-ins will agree!
We also love the salon staff—they're so professional and very meticulous in their work. We also appreciate that they're friendly and make customers comfortable during the process.
Speaking of the process, we're able to talk to some of the salon's past and present clients, and they all agreed that Wax It has an almost-painless waxing procedure. Waxing's painful, but the technicians at the salon are making it more bearable!
Just a little advice from us—sometimes the staff don't accept customers a few minutes to an hour before the scheduled closing time. You might want to come at least two hours earlier if you can.
The rate's quite pricey though, which might turn you off a little. However, with the quality of service and the competence of the staff, we still think their waxing services are very much worth it to avail.
2. The Brazilian Hut
Website: https://thebrazilianhut.com.au/
Address: 1/276 Edward St, Brisbane City QLD 4000, Australia
Contact Details: (61) 7 3220 1999
Operating Hours: Monday – Friday: 8:00 AM – 8:00 PM; Saturday: 8:00 AM – 1:00 PM
| | |
| --- | --- |
| Google reviews score | 4.6/5 |
| Total Reviews | 4.5/5 |
| Score consistency | 4.5/5 |
| | |
| --- | --- |
| Qualified Technicians | 4.75/5 |
| Booking & Communication | 4/5 |
| Hygiene & Cleanliness | 4.5/5 |
| Location | 5/5 |
| Rates | 4.25/5 |
Meticulous staff
Quick service
Staff doesn't talk to customers during procedure
Can't request for a particular technician
If you barely have time to spare, yet badly need a waxing procedure done, we recommend The Brazilian Hut. The salon has a really quick waxing service, and we think you'll be thrilled to know that the quality's not sacrificed at all.
The place is clean and it smells good, which we appreciate. We also love how the rooms where the waxing's done have comfortable beds, which can make any customer feel relaxed.
We also notice how the staff pay attention to details, so customers are often satisfied with the end results. According to past patrons we've talked to, they're amazed about how flawless and smooth their skins were after—and the hair really grew slowly!
Through they did have one complaint though–they said that sometimes, some technicians could be a little too quiet while waxing. We all want to be at ease during the process, so a couple of friendly conversations can be appreciated.
In terms of pricing, The Brazilian Hut's a little expensive, though still reasonable. Plus, we think the quick and less painful service will convince just about anyone to pay just a little more than their usual budget.
We, however, don't appreciate that you can't request for a certain technician to do the waxing. We have our go-to professionals because we're more comfortable with them and we're already satisfied with their services, so this is quite disappointing.
3. Brazilian Beauty City
Website: https://brazilianbeauty.com.au/beauty-salon/creek-street/
Address: 97 Creek St, Brisbane City QLD 4000, Australia
Contact Details: (61) 7 3229 0770
Operating Hours: Monday – Friday: 8:00 AM – 7:00 PM
| | |
| --- | --- |
| Google reviews score | 4.3/5 |
| Total Reviews | 4.5/5 |
| Score consistency | 4.4/5 |
| | |
| --- | --- |
| Qualified Technicians | 4.5/5 |
| Booking & Communication | 4.5/5 |
| Hygiene & Cleanliness | 4.75/5 |
| Location | 4.5/5 |
| Rates | 4.75/5 |
Offers refund and freebies for unsatisfied services
Competent staff
Not open on weekends
Some technicians tends to rush, resulting to a not-so-flawless finish
We're fortunate enough to talk to some of Brazilian Beauty City's customers, and they said that what kept bringing them back was the service. The salon knows how to take care of you and makes sure you feel very comfortable whenever you visit.
Every room is comfortable and clean, which is what we all look for when we avail of any service. And if you're feeling a bit nervous, the technicians are friendly and will converse with you to make you feel relaxed during the waxing.
We also appreciate that the staff really know everything–from the products to the procedures—which makes you feel at ease. This is important to us as customers, knowing that the staff know their stuff, so we're in safe hands.
We also appreciate how the staff seem to respect the customers' time. The technicians immediately get to work once they're assigned clients, so the waxing's usually done in no time!
However, there are cases wherein some technicians rush the process, resulting in a not-so-flawless finish. The good thing though is that the salon offers refunds to unsatisfied customers and offers freebies when this happens, which we appreciate a lot.
We also find it a bit inconvenient that Brazilian Beauty City's not open on weekends. Some customers are too busy to come on weekdays, so a Saturday opening will be very much appreciated.
4. A-Spa
Website: https://www.chauffeurcarsbrisbane.com.au/
Address: 57 Rising Pl, Kuraby QLD 4112, Australia
Contact Details: (61) 423 579 478
Operating Hours: Monday – Sunday: Open 24 Hours
| | |
| --- | --- |
| Google reviews score | 4.9/5 |
| Total Reviews | 4.5/5 |
| Score consistency | 4.7/5 |
| | |
| --- | --- |
| Qualified Technicians | 4.5/5 |
| Booking & Communication | 4.5/5 |
| Hygiene & Cleanliness | 4.25/5 |
| Location | 4.5/5 |
| Rates | 5/5 |
Available 24/7
Consistent business hours
Doesn't reply fast to customers
Used towels can be found in the restroom
A-Spa is known for its relaxing ambience and quiet environment. This is probably because it's a spa and offers typical services like massages and scrubs—though it also offers waxing, which according to some customers we talked to, was their favourite.
We actually think A-Spa's a one-stop pampering shop! After relaxing, you get to do the finishing pampering touches—waxing and hair and skin treatments.
Speaking of waxing, it's done quickly by the technicians. And the end result's impeccable—no spots or hair at all, and really smooth.
A-Spa also has a few products you can buy to maintain the waxed areas so you don't need to go to a drugstore to buy them. Plus, we appreciate the helpful skincare advice from the staff as well.
Another good thing about the spa—booking's flexible so the staff can easily reschedule your appointment even if you cancel at the last minute. Just to warn you though–the salon doesn't reply fast to emails or calls, so you might need to follow up.
We're just a little concerned about the promptness of the staff in terms of collecting used towels. Some of them are left in the bathroom for new customers to see, and this doesn't leave a good impression, not to mention it isn't very hygienic.
5. Love My Wax
Website: https://www.lovemywax.com/
Address: 43 Jordan Terrace, Bowen Hills QLD 4006, Australia
Contact Details: (61) 414 845 663
Operating Hours: Monday – Saturday: 10:00 AM – 8:00 PM
| | |
| --- | --- |
| Google reviews score | 4.9/5 |
| Total Reviews | 4/5 |
| Score consistency | 4.45/5 |
| | |
| --- | --- |
| Qualified Technicians | 4.5/5 |
| Booking & Communication | 4/5 |
| Hygiene & Cleanliness | 4.5/5 |
| Location | 4.5/5 |
| Rates | 5/5 |
Discount on additional services if clients booked a waxing service
Cheap rates
Services might have additional charges
Difficult to book
Many first-time customers think the same thing—Love My Wax only provides waxing services to men because of how it's marketed. BUT if you go to their website, they offer the same services to women—and for really affordable rates too!
We love that the salon's philosophy revolves around the customers. Love My Wax just wants their clients to relax and be satisfied with the results of its services.
In fact, according to its regular clients, the technicians at Love My Wax work efficiently—they're quick, follow hygiene protocols, and also very thorough. They know what they're doing and they're doing it well!
The said customers also appreciate the calming ambience and the clean smells of the rooms. It made them feel relaxed and comfortable during the session.
Another thing we appreciate—Love My Wax has amazing deals for new and regular customers! Most of these are discounts on additional services (massages or brow sculpting) once you avail of any of their waxing services.
Just a little heads up—you might need to clarify the total amount to pay before the service because there can be extra charges. As customers, we don't like it when we suddenly see an extra service on our bill that we didn't avail in the beginning.
We also need to warn you that it's difficult to book an appointment with Love My Wax. The salon only has a phone you can text or call, and there's a tendency that you won't receive a reply if you don't follow up.
FAQs About Waxing in Brisbane
---
And the list is done! Waxing may not be for everyone, but it's a safe though not-exactly-painless hair removal process. It's advisable to look for a waxing salon that serves your purpose so you'll be comfortable and convenient throughout the process.
---