Categories >
Other Services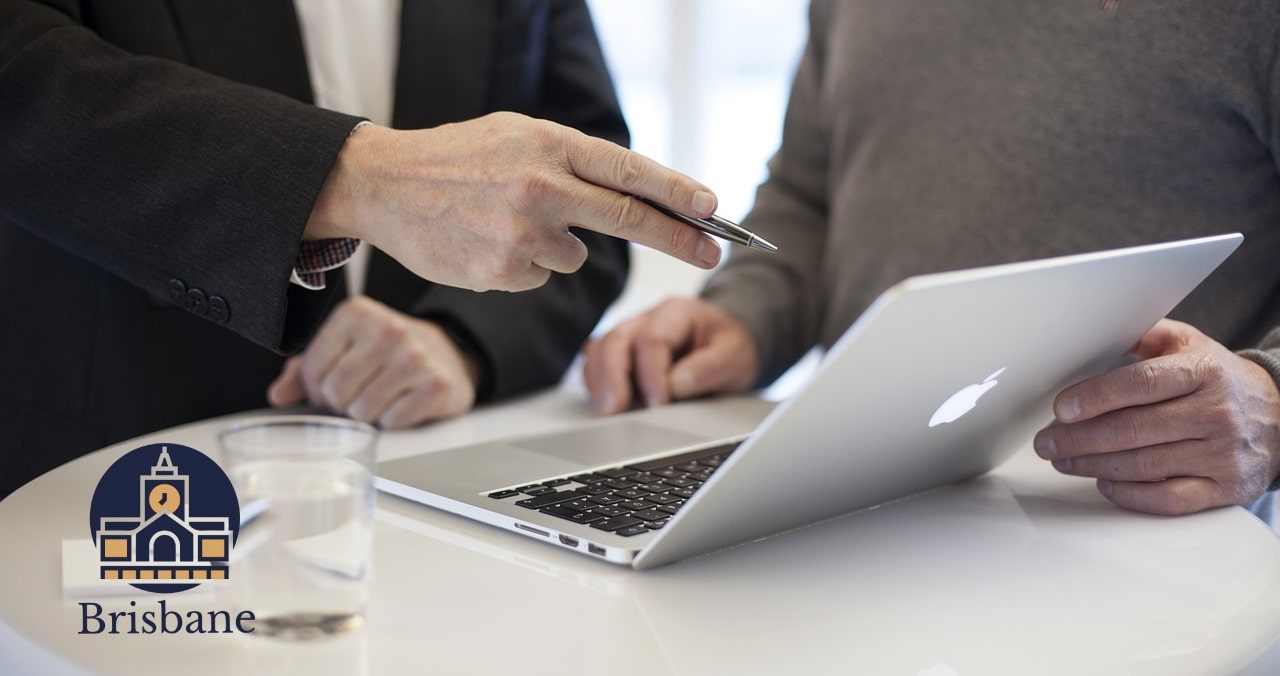 Top 5 Business Consulting Firms in Brisbane
How We Picked the Top 5 Business Consulting Firms in Brisbane
1. Orb Services
Website: https://www.orb.services/
Address: L7 The Annex, 12 Creek St, Brisbane City QLD 4169, Australia
Contact Details: (61) 7 3186 1041
Operating Hours: Monday – Friday: 9:00 AM – 5:00 PM
| | |
| --- | --- |
| Google reviews score | 5/5 |
| Total Reviews | 4.75/5 |
| Score consistency | 4.8/5 |
| | |
| --- | --- |
| Track Record | 4.75/5 |
| Competency | 4.75/5 |
| Rates | 4.75/5 |
| Communication | 4.5/5 |
Practical approach to business
Offers Start to Stable (online course)
No online appointments
Difficult to book an appointment
Orb Services is known for its practical approach to business. What its clients love most about it is that it presents realistic goals and plans, which makes them doable and easy to achieve.
First thing you'll like about Orb Services is that it offers online courses. If you don't have the patience or the time to visit a consultant, you can purchase the company's Start to Stable modules–an online course that can serve as your guide.
Start to Stable modules are easy to digest, so they can really help business owners, especially the new ones who are just starting with their businesses. The program also has several videos where you can learn business insights without a hassle.
Marty, Orb Services' main consultant, is very keen on helping business owners with their businesses, whether it's for expansion or for launching. He makes sure he knows all the information about your business so he can help the best way he can.
You'll probably even appreciate how Marty uses simple business jargon so it's easier for clients to understand what he's talking about. He also uses very practical examples so they're relatable and you can easily follow his line of thoughts.
One thing you have to know though is that Orb Services doesn't offer online consultancy–you have to go to the office for an appointment. This is not practical for those who have a jumbled schedule or those who are far from the firm.
It's also a little difficult to book appointments via contact form. If you want to be assured of a schedule, it's better to call.
2. Stone Business Coaching
Website: https://www.donna-stone.com.au/
Address: N/A
Contact Details: (61) 411 622 666
Operating Hours: Open 24 Hours
| | |
| --- | --- |
| Google reviews score | 4.9/5 |
| Total Reviews | 4.75/5 |
| Score consistency | 4.8/5 |
| | |
| --- | --- |
| Track Record | 4.75/5 |
| Competency | 4.75/5 |
| Rates | 4.5/5 |
| Communication | 4.5/5 |
Offers free consultation
Services the whole of Australia, not just Brisbane
Restrictions for face-to-face appointments
Sometimes can't pick up calls
Donna is the head consultant at Stone Business Coaching, and her professionalism yet friendly approach allows clients to immediately trust her and be comfortable working with her. Business is a tricky issue—you need to be at ease when you talk about it.
Donna is a no-nonsense business consultant and goes straight for the facts. She doesn't dilly-dally and immediately focuses on the issue at hand, helping you digest the situation and offering the best approaches in solving them.
The client loves how she's always ready to help whenever you need her. Sometimes it's difficult to contact her via phone, but just leave a message and she'll call you back once she's available.
You'll probably also be glad to know that wherever you are in Australia, you can avail of the company's services. Stone Business Coaching is Brisbane-based, but it caters to the whole of Australia.
In fact, online appointments are encouraged if you live far from Brisbane. If you want some sort of trial to gauge the company's competency, you can book for its free online consultation before deciding if you'll avail its services.
Just a heads up that if you want a face-to-face appointment with a consultant, there are a few restrictions. Health protocols are strictly implemented to keep both you and the consultant safe.
3. Mentoris Group
Website: https://mentorisgroup.com.au/
Address: Level 20/300 Queen St, Brisbane City QLD 4000, Australia
Contact Details: (61) 1800 934 769
Operating Hours: Monday – Friday: 9:00 AM – 5:00 PM
| | |
| --- | --- |
| Google reviews score | 5/5 |
| Total Reviews | 4.5/5 |
| Score consistency | 4.75/5 |
| | |
| --- | --- |
| Track Record | 4.5/5 |
| Competency | 4.75/5 |
| Rates | 4.5/5 |
| Communication | 4.5/5 |
Focuses on mentorship
Extensive network that can help business owners
Sessions are short
Some ideas are idealistic
Mentoris Group is a well-loved business consulting firm by new business owners. They love the slow-and-steady approach of throwing ideas and the solid and doable advice they get from the consultants.
The business consultants are also very supportive. They encourage you and always let you see the silver lining in every issue, which boosts your confidence.
The business consultants are not afraid to ask all of the tough questions during your sessions. This helps you see what still needs to be done before you start your business so everything will flow smoothly.
You'll also appreciate that the Mentoris Group is not just about coaching. The business consultants back up their advice with experience and practicality, letting you know that these things have worked before and will work for yours as well.
Mentoris Group also has an extensive network which the company can refer you to if you need help in finding suppliers or services. The company itself will help connect you with them so you won't have a hard time establishing an initial relationship.
We think you should know though that Mentoris Group offers short sessions, so you'll need to come back. However, the sessions are fruitful, and you'll immediately get several insights you can use for your business.
Sometimes you'll notice that there are some farfetch ideas coming from your business consultant. This might make you second-guess if they're doable or attainable, but this can also be a form of encouragement so you'll take it as a challenge instead of a barrier.
4. Your Business Momentum
Website: https://www.yourbusinessmomentum.com.au/
Address: 1072/18 Manning St, Milton QLD 4064, Australia
Contact Details: (61) 7 3041 1131
Operating Hours: Monday – Friday: 8:00 AM – 5:00 PM
| | |
| --- | --- |
| Google reviews score | 5/5 |
| Total Reviews | 4.5/5 |
| Score consistency | 4.75/5 |
| | |
| --- | --- |
| Track Record | 4.75/5 |
| Competency | 4.5/5 |
| Rates | 4.5/5 |
| Communication | 4.5/5 |
Works with businesses in several industries
Offers Momentum Systems
Pricey
Difficult to book the 45-minute complimentary call for Momentum Systems
Your Business Momentum doesn't just focus on giving you advice and recommendations, it also focuses on the process and the end results. It organizes every single aspect of your business for you, which is an advantage in the long run.
In fact, one of the company's offers that you might like is Momentum Systems. If you're the type to get overwhelmed with administrative tasks, you might want to get this service for your business.
Momentum Systems is a personalized system. Your Business Momentum can do it for you within 90 days, saving you time and effort with regards to your day-to-day operations.
Another thing you'll like about the company is that its business consultants are knowledgeable about several industries. So regardless of where your business lies in the business sector, they'll be able to help you.
You'll appreciate how the business consultants can simplify complicated steps making everything easier for you. They work with you throughout the whole process so they instantly know which needs more improvement in your business models.
The services are quite pricey though, which might cause you to hesitate. But with the type of help you can get from the company for your business, you might want to consider splurging a little.
5. Executive Consulting Group
Website: https://www.execgroup.com.au/
Address: 694 Grassdale Rd, Gumdale QLD 4154, Australia
Contact Details: (61) 7 3245 3411
Operating Hours: By appointment
| | |
| --- | --- |
| Google reviews score | 4.6/5 |
| Total Reviews | 4/5 |
| Score consistency | 4.3/5 |
| | |
| --- | --- |
| Track Record | 4.75/5 |
| Competency | 5/5 |
| Rates | 4.5/5 |
| Communication | 4.5/5 |
Several offices around Australia
Focuses on sales revenue
By appointment only
Limited services in terms of expertise
If your main goal is to increase revenue and improve your business' sales process, Executive Consulting Group is the perfect fit for your business. The company analyzes the sales team, processes, and training, and focuses on improving them.
Unlike other business consultancy firms that focus on the general aspect of business development, Executive Consultancy Group has a specialization–sales. The company trains salespeople and optimizes sales strategies to help your business.
The business consultants working for the company are all sales experts. They know the ins and outs of sales, so they tailor fit their strategies with your needs.
This means though that the company might not be what you're looking for if you want to focus on other aspects of your business. While they also provide solutions for other business needs, it's not their expertise so the services are limited.
You might be thrilled to know though that the Executive Consultancy Group has several offices around the area. So if you have set up an appointment with them, you don't need to travel far for a visit.
Speaking of visits, you need to set up an appointment. While the company accepts walk-ins, there's no guarantee that you can meet a consultant because their schedules are most likely full for the day.
FAQs About Business Consulting in Australia
---
Managing a business isn't an easy feat, but with the right business plan, it can go smoothly. Don't be afraid to seek advice from experts, and as long as you choose the consultant that best suits your goals, everything will go well.
---