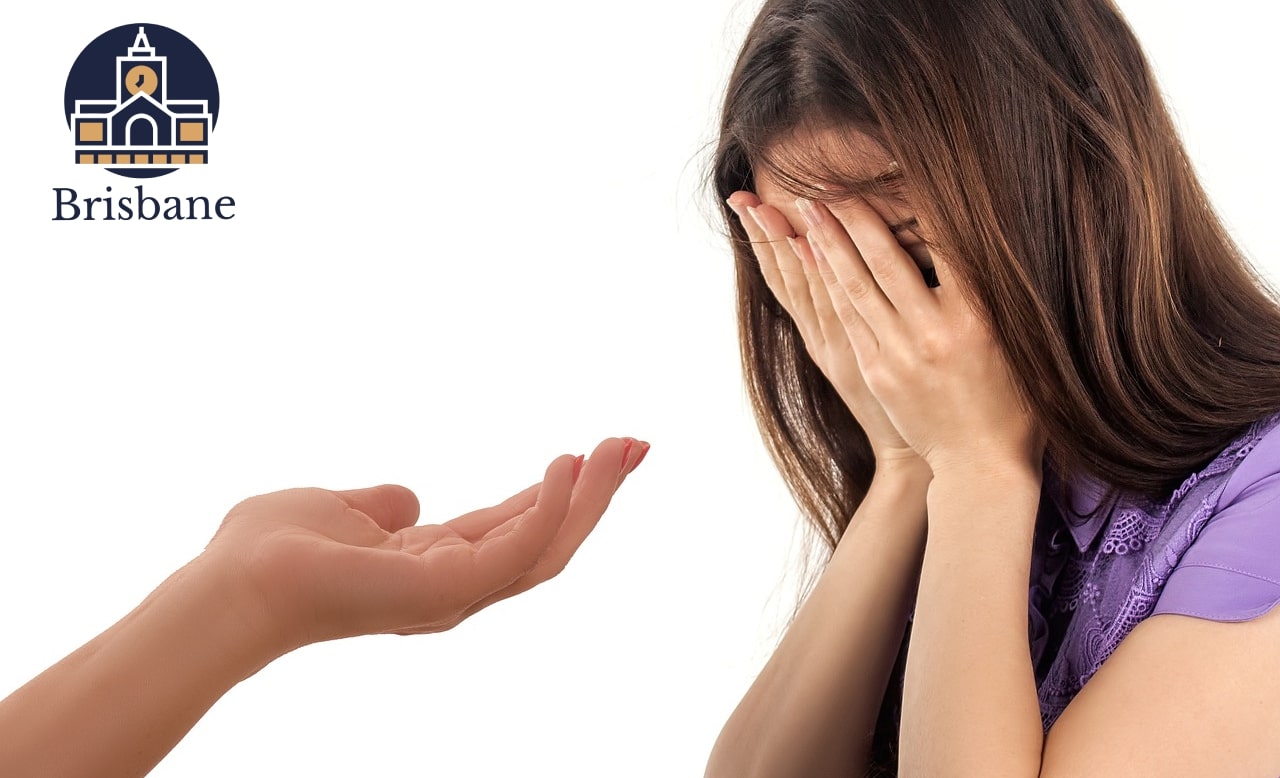 Best 5 Hypnosis Clinics in Brisbane
How We Picked the Best 5 Hypnosis Clinics in Brisbane
1. Gregory Hypnotherapy and Counselling Brisbane
Website: https://gregoryhypnotherapy.com/
Address: Driftwood St, Sunnybank Hills QLD 4109, Australia
Contact Details: (61) 7 3273 5657
Operating Hours: Monday – Sunday: Open 24 Hours
| | |
| --- | --- |
| Google reviews score | 4.8/5 |
| Total Reviews | 4.75/5 |
| Score consistency | 4.75/5 |
| | |
| --- | --- |
| Credentials & Experience | 4.75/5 |
| Skills & Expertise | 4.75/5 |
| Cost | 4.5/5 |
| Communication with Patients | 4.5/5 |
| Location | 4.75/5 |
Free backup audios and videos after first live session
Provides recorded hypnosis sessions
Online consultation is pricey and isn't as effective as face-to-face consultation
Doesn't answer phone calls
Gregory Hypnotherapy and Counselling Brisbane makes the process of hypnosis easy and enjoyable for its clients. Gregory, the hypnotherapist, knows how to make clients feel at ease immediately so it's easy for them to relax and trust the process.
Most clients love how even after the first session, they can already feel the effects in their behavior and way of thinking. Gregory prepares his clients slowly and without pressure, so they're receptive to his methods.
Another thing you might appreciate is its free audio and video supplementary materials, which you'll receive after your first sessions. These can help you even when you're not attending sessions.
If you're also the type who'd want to observe or review what happened during the session, Gregory Hypnotherapy provides a video recording. He will explain everything that's happening so you'll understand what's going on with you.
Just a heads up though: if you can book for a live session, go for it instead of an online one. There are several factors affecting a Zoom session like connection and unnecessary noises, which doesn't make it as effective as a live session.
It's also worth noting that Gregory doesn't answer phone calls as much. If you need to reach him immediately, it's best to send a text message or email first, and he'll be the one to call you.
2. Hypnotherapy in Brisbane
Website: https://hypnotherapyinbrisbane.com.au/
Address: Hamilton Health Hub, Suite 1-3/33 Remora Rd, Hamilton QLD 4007, Australia
Contact Details: (61) 447 715 815
Operating Hours: Monday – Saturday: 8:00 AM – 5:00 PM
| | |
| --- | --- |
| Google reviews score | 4.6/5 |
| Total Reviews | 4.25/5 |
| Score consistency | 4.4/5 |
| | |
| --- | --- |
| Credentials & Experience | 4.75/5 |
| Skills & Expertise | 4.75/5 |
| Cost | 4.5/5 |
| Communication with Patients | 4.75/5 |
| Location | 4.5/5 |
Offers inspirational sessions
Welcoming vibe of the place
No refund for a no-show during an appointment
Pricier than other hypnosis clinics
If you're the type of person who easily gets anxious, Hypnotherapy in Brisbane might be the best clinic for you to visit. Marie, the clinic's hypnotherapist, is extremely good at giving off calming vibes, helping you relax more before your session.
There's also the welcoming vibe of the clinic that immediately adds to your comfort. So the moment you step inside the clinic, you won't feel intimidated but rather at ease.
Marie's technique lies on her ability to create a secure space for you before the session begins. This allows you to open up to her and trust her to lead the session, making it more effective for you.
In fact, what the clients love the most is that after finishing a session with her, they feel like their thoughts become clearer. This brings out their confidence, allowing them to act with more purpose.
Marie also offers inspirational sessions called Life Between Lives Regression. These sessions make clients feel lighter and inspired because it deals with soul memories, which answers some of their questions in life.
Probably the only thing that'll send you to other clinics is the price—it's more expensive than some regular hypnosis clinics. Another thing, the clinic offers no refunds if you're a no-show during your appointment regardless of the excuse, so make sure you'll come.
3. Rapid Hypnotherapy
Website: https://www.rapidhypnotherapy.com.au/
Address: 85 Nudgee Rd, Hamilton QLD 4007, Australia
Contact Details: (61) 1300 861 744
Operating Hours: Monday – Sunday: Open 24 Hours
| | |
| --- | --- |
| Google reviews score | 5/5 |
| Total Reviews | 4.5/5 |
| Score consistency | 4.75/5 |
| | |
| --- | --- |
| Credentials & Experience | 4.75/5 |
| Skills & Expertise | 4.75/5 |
| Cost | 4.5/5 |
| Communication with Patients | 4.75/5 |
| Location | 4.5/5 |
Phone Discovery Chat 
Uses Rapid Transformational Therapy
Does not usually work with clients under the age of 18 
Difficult to book via phone
Rapid Hypnotherapy, as its name implies, uses Rapid Transformational Therapy (RTT) to deal with anxiety, depression, addiction, and more. It uses unconventional methods, which is probably the reason why it's effective.
This is actually what sets Rapid Hypnotherapy apart from other clinics. RTT is known to change not only the way of thinking, but also pushes the body to act in line with the recalibrated thoughts.
In fact, most clients are surprised at the changes in their behavior right after a single session. Their minds are often cleared from unneeded thoughts, which is normal after hypnosis, but the way they want to act right after is a welcome development.
In order to make the experience better for each client, Rapid Hypnotherapy requires clients to call before a session through the Phone Discovery Chat. You'll be able to discuss details with your hypnotherapist to ensure a smooth session.
One thing that might make you reconsider though is the age limit. The clinic usually doesn't work with clients under 18, though it can reconsider under special circumstances.
Another is that it's difficult to book via phone due to the number of clients that want to try RTT. However, once you're able to get through, the process becomes easy and you'll have your first session in no time.
4. InnerSight Hypnosis
Website: https://innersighthypnosis.com.au/
Address: Michelle Court, Cleveland QLD 4163, Australia
Contact Details: (61) 417 694 792
Operating Hours: Monday – Friday: 10:00 AM – 7:30 PM; Saturday: 10:00 AM – 1:00 PM
| | |
| --- | --- |
| Google reviews score | 4.9/5 |
| Total Reviews | 4/5 |
| Score consistency | 4.45/5 |
| | |
| --- | --- |
| Credentials & Experience | 4.75/5 |
| Skills & Expertise | 4.75/5 |
| Cost | 4.75/5 |
| Communication with Patients | 5/5 |
| Location | 4/5 |
Uses Reiki healing
Health fund rebates available
Strictly by appointment only
Clinic is far from central business district (about 26 minutes by car)
What makes InnerSight Hypnosis special is that it offers Reiki healing. It's a type of hypnosis therapy that allows a person to establish inner peace, leading to changes in mindset, habits, and behavior.
Clients really enjoy attending Reiki healing sessions because they feel lighter every time they finish with one. They love the journey, not just the effects on the body, which gives you an idea how relaxing the sessions can be.
In fact, most clients say that they drift off during the session because of how calm the atmosphere is. And while they're in such a state, they can also feel the energy flow within them.
Of course InnerSight also offers regular hypnosis sessions, which deals with stress, anxiety, weight, smoking, and more. You can still book them easily if you prefer.
Speaking of booking, InnerSight Hypnosis is strictly by appointment only. And since the clinic's far from the central business district, it'll be a hassle if you drive for 30 minutes and won't be accommodated.
With regards to the cost, the rates per session is reasonable and can fit an average budget. Health fund rebates are also available for your convenience.
5. Brisbane Hypnosis Centre
Website: https://www.brisbanehypnosis.com.au/
Address: 510 South Pine Road First Floor Ramp access via Gordon Pd – Pls Call, Everton Park QLD 4053, Australia
Contact Details: (61) 7 3354 4555
Operating Hours: Monday: 12:00 PM – 7:30 PM; Tuesday – Wednesday: 10:00 AM – 5:30 PM; Friday: 10:00 AM – 5:00 PM; Saturday: 9:00 AM – 4:00 PM
| | |
| --- | --- |
| Google reviews score | 5/5 |
| Total Reviews | 4/5 |
| Score consistency | 4.5/5 |
| | |
| --- | --- |
| Credentials & Experience | 4.75/5 |
| Skills & Expertise | 4.75/5 |
| Cost | 4.5/5 |
| Communication with Patients | 4.75/5 |
| Location | 4.5/5 |
Quick but effective sessions
Provides a comprehensive guide for online sessions
Irregular business hours
Clinic is difficult to find
Brisbane Hypnosis Centre has become famous because of its quick but effective sessions. Most clients are actually surprised by the progress they make just after a couple of sessions.
The hypnotherapists at Brisbane Hypnosis Centre are experts at what they're doing. From the soothing voice to the encouraging words, they'll instantly bring you to a relaxed mode, which is the first step that needs to be achieved before sessions.
Then they'll slowly establish that secure space for you so you'll be further pulled into the needed headspace. This gives you more time to calm down and ease into it.
Another thing that clients love about the hypnotherapists is how fast they can uncover the cause of a person's limitations. This helps in opening up the core potential which improves your performance and energy.
If you're a busy person who doesn't have time to drive around, you can book the online session. You'll appreciate the comprehensive guide on the clinic's website, which will help you prepare for the video call.
Just a little warning though–you have to familiarize yourself with the pictures of the location online because it's difficult to find. It also has irregular business hours so you might want to double-check first before you book an appointment.
FAQs About Hypnosis
---
Hypnosis can help alleviate stress, anxiety, and help people relax their minds and bodies. However, hypnosis is not effective for everyone, hence don't hesitate to consult an expert to know if it's suited for you.
---